MAMA Conference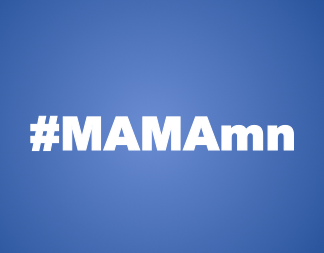 MinneAnalytics does Marketing Analytics! 
We'll be featuring marketing thought leaders and data practitioners from throughout the very dynamic digital marketing and data communities in Minnesota and beyond – top speakers addressing both the technical and management considerations in measuring marketing performance, across a wide variety of topics. Click on speaker's name to view presentation:
Adam Ware – From Little to Big: What you Need to Do to Advance Your Customer Analytics Process
Austin O'Brion – A Digital Marketing Roadmap for Optimizing Against Volume and Return on Ad Spend
Bob Jenkins – Pricing-Page Split Tests That Doubled Revenue-Per-Visitor 
Dan Antonson – Tag, You're It: Better Tagging, More Reliable Data
David Erickson – How to Fail at Content Marketing While Really Trying
Dawn Hepper – Measuring the Human Factor: Why People Still Matter (More than Technology)
Dean Adams – Brand Management and Marketing Analytics: Best Friends Forever
Eric Oakland – The Science of Video
Evan Carothers – What You're Measuring Doesn't Matter (and How to Fix it)
Jake Athey and Nina Brakel-Schutt – How a Marketing Technology Company Does Marketing: Getting Meaning from Disparate Data Sources
Jason Voiovich – Beyond Google Search Rankings: How to Use Unstructured Data Analysis to Drive Content Marketing
Joe Sriver – How Data Drives Mobile Content Decisions
John Hogue – Operationalizing Big Data: Trials and Tribulations of Paid, Owned, and Earned
John T. Meyer – What's the ROI (Reurn on Infographics)?
Paul Roetzer – The Metrics That Matter: How to Build Performance-Driven Marketing Campaigns
Peter Zaballos – Harnessing Analytics for Leaner, Meaner Marketing That Drives Aggressive Growth
Pradeep Sinha – Deep Text Mining of Social Posts for Topics and Sentiment
Sean Otto – Turning Rich Survey Data Into Actionable Insights in Hours, Not Weeks
Sponsored by W20 Group, WCG, NimbleStorage, Talent, Contanta Solutions, SwellPath, LeadPages, Tableau
Community sponsors: