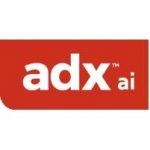 Website ADXai, a machine learning division of ADX Labs.
Make powerful and secure machine learning accessible
MLaaS Product Manager Job Description
The AI division of ADX Labs, Inc., is developing powerful and secure machine/deep learning tools by offering the most powerful GPU compute resources more efficiently and with easier to create and use ML environments in the cloud.  This Machine Learning-as-a-Service (MLaaS) will have a variety of models in the value chain targeting data scientists looking for predictable and secure access to the best tools, data science departments looking for direct access to flexible capacity, companies looking for deep learning solutions including custom full business integration of those deep learning solutions.
Our services will include fully configured CPU and GPU environments tooled for both ML/AI; saving projects and databases automatically; allowing public and private team cloud-based interactions. Our platform's MLaaS will also allow easy access via a web interface to track, monitor, edit and share project progress.
We are currently in the development stage, which we anticipate being in for at least the next 10 months. We are looking for a Product Manager, who is passionate about creating a machine learning product to give data scientists freedom in their affairs.  We seek teammates that are professional in balancing the time and money investments in our startup by actively prioritizing features to address our target markets.  We would like the product manager to be engaged during the development process to have detailed knowledge of the product that they will be launching into production.
The product manager will be responsible for both product planning and product marketing. This includes managing the product throughout the Product Lifecycle, gathering and prioritizing product and customer requirements from a variety of feedback channels account management and business development, defining the product vision, and working closely with engineering, to deliver consistent winning versions of the product. It also includes working with sales, marketing and support to ensure revenue and customer satisfaction goals are met. The Product Manager's job also includes ensuring that the product and marketing efforts support the company's overall strategy and goals.
The Product Manager is expected to:
Define and prioritize product features based on feedback and research from a variety of inputs that aligns with the product strategy and roadmap
Deliver MRDs and PRDs with prioritized features and corresponding justification
Work with external third parties to assess partnerships and licensing opportunities
Be an expert in understanding competitive offerings in the marketplace.
Develop the core positioning and messaging for the product.
Experience working with development teams, including an understanding of the Agile process and daily scrums.
Support the sales team with product demos to customers and other pre-sales engagement.
Create and manage the product's release plan (including the beta release)
Create and manage the product's marketing plan
Manage/write product case studies with company vendors/partners
Set pricing to meet revenue and profitability goals
Deliver a monthly revenue forecast
Develop sales tools and collateral
Propose an overall marketing budget to ensure success
Brief and train the sales force at quarterly sales meetings
Brief press and analysts and go on press tours
Act as a leader within the company
Requirements:
Demonstrated success defining and launching excellent products
5+ years of experience in a job in the software development/SaaS market
Technical background, with experience in software development cycles & data science (AI/ML preferred)
Excellent written and verbal communication skills
Bachelor's degree (MBA preferred and Computer Science a plus)
Demonstrated ability to creatively find solutions by actively soliciting input from team members, influence and build consensus for key product features, and use a data-driven decision-making process.
Examples of transforming backlog features into measurable spring tasks using user stories.