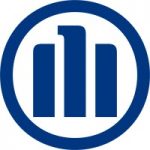 Website Allianz Life Insurance
At Allianz Life, we are driven by our mission – we secure your future – and by our common goal of caring for tomorrow. We care for our employees by promoting an inclusive culture where everyone has the opportunity to grow and be rewarded for their success. We care for our customers by creating new products that help them protect their families and pursue their retirement goals. We care for our community by giving time, resources, and donations. And we care for the future by supporting sustainability, protecting the local environment, and promoting societal equity.
What you do:
The Sr Data Scientist is responsible for researching, developing and applying advanced analytics and modeling to meet the business analytics needs of key stakeholders and decision makers. This includes working with business leaders to understand their data needs, find opportunities, recommend and implement solutions according to data science standard methodologies.
Develop, communicate and implement new machine learning and statistical methodologies. Work with business stakeholders to understand complex business problems. Gather data and use to develop predictive models to forecast outcomes of various scenarios.
Program in statistical tools (R and Python) and database querying languages (SQL) and coordinate joint development efforts as necessary with database work and operationalizing models.
Collaborate with Enterprise Business Intelligence (EBI) team and business areas to understand company needs, research possible solutions, and develop statistical learning models for data analysis.
Effectively communicate findings, develop visualizations, insights and ideas to key decision makers and stakeholders to drive strategic business decision making.
What you bring:
Required:
1+ years' experience required in statistical analysis, data analytics and/or data mining
Able to understand various data structures and common methods in data transformation
Excellent pattern recognition and predictive modeling skills
Four-year degree required in Computer Science, Statistics or related technical degree and/or industry experience; Advanced degree preferred
Preferred:
2+ years' experience preferred
Experience developing and working on cloud platforms (Azure)
Experience with data visualization software (Power BI)
What we offer:
At Allianz Life, we're proud to provide a benefits package that supports the True Balance of our employees and their families. We offer a choice of comprehensive medical and dental plan options, a generous time off plan and an outstanding 401(k) company match. Plus, our employees enjoy an award-winning campus with an array of discounted amenities, including an onsite health center, child development center, fitness facility, convenience store and two cafeterias. Our employees and leaders take an active role in shaping our culture through our Employee Resource Groups, whose activities and advocacy contribute to an environment that welcomes, includes and celebrates diversity. Our generous benefits, campus amenities and inclusive, engaged culture are among the many reasons we're routinely recognized as a top workplace employer.
Allianz Group is one of the most trusted insurance and asset management companies in the world. Caring for our employees, their ambitions, dreams and challenges, is what makes us a unique employer. Together we can build an environment where everyone feels empowered and has the confidence to explore, to grow and to shape a better future for our customers and the world around us. We at Allianz believe in a diverse and inclusive workforce and are proud to be an equal opportunity employer. We encourage you to bring your whole self to work, no matter where you are from, what you look like, who you love or what you believe in. We therefore welcome applications regardless of ethnicity or cultural background, age, gender, nationality, religion, disability or sexual orientation.
Join us. Let's care for tomorrow.