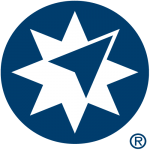 Website Ameriprise Financial
Job Description:
Play an integral leadership role in supporting the metric and data analysis needs of the Diversity & Inclusion (D&I) team. Ensure high quality, advanced analytic deliverables to measure progress toward D&I goals and objectives across the enterprise. Partner with cross-functional audiences (business leaders, analytics teams, HR Centers of Excellence (COEs), and D&I leadership) to embed analytics to support a more data-centric organization. Partner with stakeholders to understand and translate strategy into key analysis to inform decisions and drive strategic results.
Responsibilities:
Serve as the lead consultant on all analysis related to D&I. Develop and drive the use of critical D&I metrics and reporting with the goal of empowering HR business partners, business line leaders and executives to make strategic, data-driven decisions and gain deeper insights to advance the representation and inclusivity of underrepresented groups in their business function.
Proactively collaborate with business leaders to provide analytical thought leadership and support in delivering analytic solutions and capabilities that measure progress toward D&I goals and objectives. Leverage subject matter expertise to identify important trends and partner with D&I leadership to translate analysis into actionable recommendations.
Manage execution of analytical solutions, including criteria specification, data sourcing, analytics, and delivery; support teams across the business function to further embed analytics into day-to-day processes to become more data-centric.
Ensure adherence to data governance standards, safeguarding our most sensitive data, and oversee ongoing analytic projects. Stay up-to-date on industry best practices and trends related to D&I analytics. Work with the analytics team to plan and develop innovative metrics and reporting that reflect industry best practice.
Provide strategic thought leadership and partner with analytics team on overall design of metrics and reporting, ensuring safeguarding of sensitive data.
Required Qualifications:
Bachelor's Degree or equivalent
7-10 Years of relevant experience
Previous modeling and analytics experience, preferably within workforce analytics (R, Python, SAS)
The ability to conduct human capital analysis, preferably within workforce analytics including diversity & workforce demographics.
Previous experience in preparing and presenting executive level presentation and strong ability to clearly tell a story with data.
Ability to translate business requirements into technical requirements.
Advanced PowerPoint and Excel (including business modeling) skills, data visualization skills
Highly organized, strong interpersonal and communication skills; ability to work effectively in a collaborative team environment.
Preferred Qualifications:
Master's degree in Quantitative based: Behavioral Sciences, Finance, Statistics, Computer Science, Engineering, etc.
Workday/Prism knowledge/experience preferred.
To apply for this job please visit bit.ly.