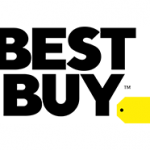 Website Best Buy
Technology is part of our lives- it could be part of your career
Here at Best Buy, we live by our rallying cry of "Let's talk about what's possible." Through our guiding behaviors of "Be Human, Make it real and Think about tomorrow", we can deliver an unbeatable customer experience to all of our shoppers who walk through our doors. When you join our team, you'll have the unique opportunity to impact the growing field of technology, learn everything there is to know about our amazing company and be part of an invigorating culture. If that sounds like your kind of fun, you'll fit right in!
What is a Senior Analyst, Reporting and Analytics responsible for?
The Home and Services Reporting and Analytics Team (HSR&A) is responsible for managing reporting and analytics for Geek Squad Services, In-Home Advisor, Magnolia Custom Services and more. From hypothesis to engineering to visuals, this team is responsible for the end-to-end reporting experience.
The Senior Analyst will have a specific focus around reporting deliverables and data visualizations. This individual will create deep-rooted business relationships and will be the face of the business for data and reporting needs. The Senior Analyst will need to quickly assess the needs of multiple business partners, while working in a fast-paced, ambiguous environment.
Key Responsibilities include, but are not limited to:
Insights & Business Acumen
Partner cross-functionally to drive a successful reporting project from definition through completion
Provide solutions, identify potential risks and provide mitigation plans
Act as a subject matter expert for data and technology
Technical Skills
Demonstrate advanced knowledge of data analysis applications such as Excel (Formulas, Power Pivot, Macros/VBA) and Business Intelligence Tools
Report design requirement collection and build using various tools (ex. Power BI)
Drive efficiencies by developing creative systematic and repeatable solutions through the use of SQL (Teradata, SQL Server, Oracle) R/Python, VB and Batch-scripts to be combined with a variety of analysis applications
Ad-Hoc Support
Identify opportunities and take ambiguous requests and work cross-functionally to provide a meaningful stories and reach new conclusions based on findings
Clearly illustrate results through visualizations
Communicate complex analysis to non-technical personnel (verbal and written)
Basic Qualifications
3 or more years of experience in data analysis
Strong background in Teradata and/or Big Data analytics
Previous experience using reporting systems such as Tableau or Power BI
Proficient user of Microsoft Office Suite, with advanced knowledge of Excel
Strong background in data visualization tools
Previous experience with Power BI desktop and cloud applications
Preferred Qualifications
Bachelor's degree or higher in Computer Science, Business, Finance or related field
Previous experience utilizing programming and scripting languages (R, Python, Visual Basic, Java, C#, Batch, etc.)
Previous experience utilizing AGILE or Waterfall project management methodologies
Previous experience integrating and transforming data on MPP platforms (Teradata, Netezza, Microsoft PDW, etc.)
Job Category
Services/Installation/Repair
Job Level
Individual Contributor
957550-215-Services-Geek Squad Protection