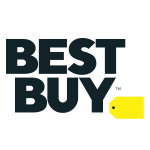 Website Best Buy, Inc.
BBY Supply Chain is one of the most focused areas of growth within Best Buy. This role is to lead the Forecasting, Advanced Analytics and Projects vertical of Supply Chain Reporting and Analytics team. Responsible for creating and supporting, advanced analytical outputs like inventory, capacity and transportation forecasting, network modeling, advanced analytics like predictive modeling, distribution network optimization. Bring strategic initiatives to life that include implementation of near-real-time analytics and insights and predictive problem identification through artificial intelligence/machine learning algorithms. Speak to the forecasted models, the output, the trends and why a certain methodology was used. Involved in managing any projects with IT around enabling strategic capabilities. This role also needs to project manage the backlog, work allocation and communication to all key stakeholders beginning from the intake, prioritization, planning, estimation, delivery, testing, deployment and post-deployment support in collaboration with the Enterprise IT data team and other cross-functional teams. Work with peers on the team on implementing industry standard data technologies to improve all aspects of end to end life cycle of request delivery.
This position directly impacts the customer and delivers differentiated value to Best Buy through growth and minimize cost to serve by enabling innovative data capabilities that bring to life the opportunities to optimize the large and small product fulfillment, improve the customer experience and reduce the overall supply chain expense by avoiding reschedules or returns.