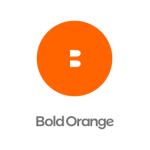 Website BoldOrangeCo Bold Orange
Bold Orange is a customer experience marketing agency.
About Bold Orange:
Bold Orange is a customer experience company. We believe authentic human connections are the single most important driver of business and societal progress. We exist to create these connections across the customer lifecycle, from acquisition to engagement to retention. Our culture is one of curiosity, collaboration, proactivity and always bringing the outside perspective to our customers.
Position Summary:
We are seeking a Tagging Specialist with a passion for digital marketing and tag management execution. The ideal candidate will have a passion for analytics and ambition to expand their knowledge of general analytical deliverables as well as a desire to be the go-to resource for tagging needs across a diverse portfolio of clientele.
Position Duties and Responsibilities:
Web tracking execution – Turn tracking documentation into data collection within Google Analytics on various websites
Media tracking execution – Ensure the work of our media team gets credit within platforms by ensuring conversions are correctly tracked
Tag Management System administration – Determine administrative rules for the platforms to ensure future updates and changes are done efficiently
Construct and code standard and custom tag solutions
Work with stakeholders to collect, interpret and translate business requirements into technical requirements
Identify analytics opportunities and communicate with stakeholders
Create, run, and aggregate data from various reporting tools such as Google Analytics Marketing Platform and potentially other internal data warehousing systems or tools
Analyze change requests to determine feasibility in relation to existing business requirements, processes, and data models
Interface with business clients and vendor partners
Collaborate with colleagues across the agency to ensure that we are delivering the most effective, quality services to our clients
Continuously inform teams of changes and new updates
Provide subject matter expertise to the organization
Required Qualifications & Experience:
Bachelor's degree in math, statistics, finance, or computer science or equivalent experience
1-2 years of experience in an analytics, tagging or development role
Google Analytics certification
Understanding of cookies and identity management
Maintain an extensive reading list of industry and non-industry sources to understand upcoming changes to Google Analytics and Google Tag Manager landscape
Strong project management skills, that include the ability to prioritize and make progress on multiple projects simultaneously, while adhering to continuous change and strict deadlines
Comfort communicating with clients
Critical thinking skills and a keen eye for details
A curious mind, eager to learn and contribute wherever there is a need
Strong interpersonal communication skills
Passion for innovation
Desire to work in a fun, fast-paced, creative environment
Preferred Skills:
JavaScript
Experience leveraging data layers to implement custom tracking solutions
Google Tag Manager certification
Programming Language (SQL, R, Python)
Content Management Systems
Who We Are:
Our tone is professionally sassy. We embrace meat raffles, hot seats, and the occasional Jell‑O shot. We like staff meetings that are informative, educational, and at times, damn funny. We believe in no hierarchy, no bullshit, no politics. Just honest, hard work and great fun.
Equal Opportunity Employer:
We are an equal opportunity employer, dedicated to a policy of nondiscrimination in employment on any basis including race, color, creed, gender, sexual orientation, age, disability, religion, national origin, marital status, familial status, ancestry, status as a veteran, status with regard to public assistance and any other characteristic protected by law. Bold Orange does not and will not discriminate against employees, prospective employees, clients or vendors.