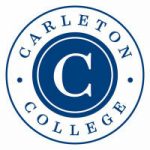 Website CarletonCollege Carleton College
Carleton College - Data Research Associate
The Data Research Associate for the office of Institutional Research and Assessment at Carleton College works closely with administrators, staff, and faculty members to support internal and external data reporting, survey research, assessment and evaluation, planning, and other special projects as assigned. This is a full-time, exempt position, and is part of an established office with three full-time staff members. The position reports to the Assistant VP of Institutional Research and Assessment.
Carleton College is an AA/EEO employer. We are committed to developing our staff to better reflect the diversity of our student body and American society. Members of underrepresented groups are strongly encouraged to apply.
What Carleton College has for you: We offer a generous benefits package, including comprehensive medical, dental, and vision insurance, 403(b) retirement plan with a 10% employer contribution with immediate vesting, an HSA with employer contribution, college tuition assistance for employees' children, paid vacation, sick time, and holidays, as well as access to many other campus amenities, such as membership to the campus recreation center for employee and spouse.
The successful candidate possesses a bachelor's degree, preferably with data analytics background; 3-5 years of relevant experience; a strong background in spreadsheet and other database applications, including demonstrated expertise with MS Excel, in particular pivot tables; excellent quantitative and writing skills, including the ability to communicate technical information in oral, written, and graphic form to individuals with varying backgrounds.
Applications received by close of business January 31, 2019, will receive preferred consideration.
Start Date: April 1, 2019, or as soon as possible. For more specific information and how to apply visit: http://jobs.carleton.edu/postings/4061.
Carleton College is a private liberal arts residential campus with nearly 2000 students. It is best known for its academic excellence and warm, welcoming campus community. Carleton is committed to attracting and retaining a high performing diverse group of faculty and staff. The area provides opportunities for both indoor and outdoor enthusiasts and exposure to a diversity of cultures, interests, and lifestyles.
Carleton is located in the picturesque community of Northfield, Minnesota, approximately 40 miles south of the Twin Cities. Northfield is a short commute from the metro that offers big city opportunity with small town charm.