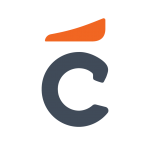 Website Ciceron
The fusion of data + media + creative.
DATA INTERN (TO POTENTIAL HIRE)
We are looking for candidates that are excited and passionate about data and learning the art of analytics. Do any of the following describe you?
Are you good with numbers and like math?
Are you a naturally curious person?
Do you like finding the correlation between things?
Are you curious about data visualization?
Do you enjoy working in programs like Excel?
Do you have an interest in digital marketing?
Or even interested in some light coding?
Do you desire to have a career in the analytics field?
If you are answering "YES! That's me!" to all the questions above, then you're the person we're looking for. In addition to basic data entry support, you will receive on-the-job training to build a career in the digital analytics industry.
This role is a full-time paid internship with the option to be hired in a full-time capacity on the analytics team.
Think you've got what it takes? Please submit your resume and a cover letter including what excites you most about this role and why you want to work at Ciceron to: kari@ciceron.com