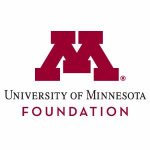 University of Minnesota Foundation
The University of Minnesota Foundation serves as the central development office for the University of Minnesota. The Foundation raises and manages gifts from individuals and organizations to support the mission of the University. This position resides within the Prospect Development Department at the University of Minnesota Foundation.  Prospect Development is a strategic department, focusing on providing actionable insight to the development community via research, analytics, prospecting and prospect management.
This position will work within a team of technical experts in predictive modeling, data visualization and analysis to draw knowledge and insights to help advance the University's development program, in support of the University's major gift fundraising. This position serves as a data scientist experienced in predictive modeling, machine learning, and programming. They analyze high dimensional and high volume donor giving data constituencies and derive findings. They prepare and apply input for philanthropic strategy using advanced analytical and technical skills. They discover patterns, identify opportunities, pose questions, and present findings in a highly usable way.