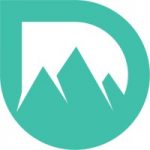 Website godatadrive DataDrive
Join our team of people-centric data nerds!
We're seeking a seasoned Data Science Practice Lead to help build and nurture our growing team of data science professionals and help us deliver on our mission to help organizations across the world unleash the full potential of their data.
In addition to guiding and coaching our team, you'll have the opportunity to connect with industry leaders and start-ups alike and help shape the future of their data science strategies and solutions, and have a chance to define the "DataDrive way" of how we show up and deliver exceptional data science solutions for our clients.
DataDrive is a fast-growing data analytics and visualization consultancy focused on changing people's relationship with data to make informed decisions.  Built by developers, for developers, DataDrive aims to be the basecamp for those who share our passion for analytics and want to make the world a better place with data.
This individual would…
Recruit, lead, and mentor our team of data science consultants
Help design and scope data science solutions for some of our biggest clients
Ensure our solutions live up the quality standards DataDrive is known for
Guide and evolve our data science capabilities
Assist our sales and marketing teams with bringing our solutions to market
Identify, lead and contribute to the creation of best practices, packaged offerings, white papers, workshops, etc.
Experiment with new models, technologies, and techniques
Inspire clients and our team with the art of the possible
…and anything else you see as important for our brand's success!
In a growing small company rooted in analytics, change is the only constant.  A candidate for this role should be adaptable and excited about the opportunity to 'wear many hats' as every member plays an influential role in making DataDrive an amazing place to work and grow together.  We want you to embrace the adventure!
This role is a full-time, salaried (exempt) role with both autonomy and support from our technical team and company leadership.  In a post-COVID world, this role will be expected to commute to our office in St. Louis Park, MN – with remote flexibility.
You might be a good fit if you…
Have 5+ years as a practicing data scientist or data/analytics engineer.
Have experience and are comfortable with leading others and helping them grow in their careers
Have experience in doing data science for more than one organization during your career.
Are an excellent communicator with colleagues and clients alike
Have experience with selling professional services and are comfortable assisting with sales efforts
Are local to the Twin Cities in Minnesota
Are willing to embrace the adventure with talented colleagues
Are organized, detailed-oriented, and can manage sales pipelines and deadlines successfully
Relentlessly seek opportunities to go the extra mile for others
Are energized by working in a fast-paced world while wearing many hats
Like to stay informed on the latest analytics trends
Have a collaborative approach to problem-solving
are passionate about life-long learning
Share our company values
Requirements for the Role
5+ years as a practicing data scientist or data/analytics engineer.
You have a high level of ability in data science languages such as SQL, Python, and/or R.
You have 2+ years leading data scientists in developing and adopting shared best practices
You have extensive experience working with engineers, product managers and designers in a product environment to decide what data to collect and how to collect it, in order to enable the data science downstream.
You have experience working with one or more major cloud platforms to build, deploy, and maintain data science solutions.
Experience working with complex technology architectures and business environments
Able to communicate complex topics to an audience with various functional knowledge.
Excellent writing skills (brief, clear, positive tone, great spelling, etc.)
Confident, articulate presenter; comfortable with public speaking and leading meetings
Proficient with GSuite, Microsoft Office, Slack
Nice-To-Haves
Masters or PhD in Computer Science, Statistics or Business Administration, or related field
Have experience with selling professional services and are comfortable assisting with sales efforts
Breadth of experience is more important than expertise in one specific area for this role.
Familiarity with TCO, ROI and Value Models to help customers understand the cost/benefit equation associated with Data Analytic Cloud solutions.
Customer relationship management experience in a consulting team leader role
Experience with implementing cloud services in a variety of distributed computing, enterprise environments.
Project management skills with an ability to manage numerous, competing demands from internal and external stakeholders and customers.
Want to join us on this adventure? Go ahead and apply – we can't wait to meet you!