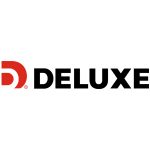 Website DeluxeJobs Deluxe Corporation
Provides insight to support the cost-effective revenue growth objectives of the enterprise operation using customer databases. Proactively provide data-driven information, analytic solutions in the areas of Database Marketing, Statistical Modeling and Segmentation, and Experimental Test Design and Statistical Analysis.
Accountabilities
Actively participate on analytic projects and ensure high quality deliverables.
Directs quantitative efforts and employs appropriate/innovative, modeling/analytic techniques to support strategic efforts.
Design, develop and interpret statistical and business analyses/models.
Evaluate and develop customer buying trends/forecasts.
Coordinates/supports data mining/analytics activities and perform ad-hoc analysis.
Prepare analytic proposals with detailed information needs, expected deliverables, methodology and timeframe for completing various analytic/modeling initiatives.
Develops and organizes reports and presentations illustrating critical findings and implications/opportunities.
Assess long-term information needs. Provides input and direction for improving customer insights/intelligence.
Identify problems, trends and strategic opportunities, formulate, recommend and present appropriate actions to management.
Collaborate with various business areas in the development of various analytic initiatives/implementation of strategic recommendations.
Work closely with team members to foster team development/general project requirements/enhancements.
Position may include other duties as determined by the company.
Required
Bachelors degree in Statistics, Business Analytics or Math with 7+ years of Experience in Data Modeling and Quantitative Analytics
OR Masters Degree in Statistics, Business Analytics or Math with 2+ years of experience in Data modeling, and quantitative analytics..
Proven knowledge/experience with various analytic techniques, predictive/segmentation modeling scenarios, (Logistic and OLS Regression, Decision Trees, Neural Nets, Multivariate Analysis, Factor and Cluster Analysis).
Extensive knowledge and experience with statistical application/analytical tools (i.e. current focus on R with ability to read some SAS, future focus on Python, Spark, and Hadoop).
Visualization skills with exposure/experience with Tableau or similar BI tool
Strong UNIX and PC skills with knowledge of Microsoft Suite of Products
Proven project management and organizational skills. Ability to handle complex, multi-tasking environment, meet deadlines and interact with all levels of management.
Demonstrated communication skills (both written and verbal) of presenting technical reports to non-technical personnel and must have the ability to work in a team environment.
Advanced knowledge of PC based applications and programming including SQL
Excellent problem-solving skills
Experience in analytical research (quantitative and analysis)
Ability to utilize analytical techniques including: regression, decision trees, multivariate analysis, ANOVA testing and moderate knowledge of statistical methods such as randomization, sample size est., test assumptions, parametric and non-parametric applications.