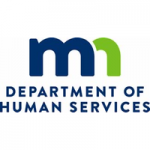 Department of Human Services
Department of Human Services
We are looking for a Data Analyst to join our talented Financial Fraud and Abuse Investigations Data Team within the Office of Inspector General. The data team conducts research, database design/development, and data management activities necessary in order to provide expert direction to divisional, interdivisional and federal/state data analysis projects regarding fraud and abuse investigations.
Pay ranges from $28.15/hr; $58,777/annual to $41.76 /hr ; $87,195 /annually
To qualify, applicants must have:
Three years professional experience with one or more of the following:
Experience with programming software such Statistical Analysis Software (SAS) and/or Structured Query Language (SQL)
Experience with relational databases and/or data warehouse environments
Experience with data extraction, data manipulation, data transformation and interpretation
To learn more and apply-visit us at https://mn.gov/mmb/careers/ and search for job ID: 33187
To apply for this job please visit mn.gov.