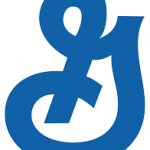 Website General Mills
Making Food People Love
General Mills is seeking a Global Consumer Insights Sr/Associate to work on our Consumer Insights (GCI) Marketing Analytics & Insights team. This team's role is to provide analytics and statistical analyses that enable the business teams to better understand data, insights and potential actions related to business questions.
As part of the Marketing Analytics & Insights team, you will find opportunities to grow your Data Science skills which include working with Hadoop, machine learning and your analytical story telling skills.  A typical workflow for our area includes taking a business question, developing an analysis plan to answer that question, executing that plan and developing a compelling story for our end business user so they take action on the insight. A successful candidate will have the right blend of programming, math, business acumen and storytelling.
RESPONSIBILITIES
Generating & synthesizing insights from large and/or disparate data sources
Developing and leveraging models, segmentations or analyses for business insight
Developing novel analytic solutions to address current business needs as necessary
Collaborate with others within the Global Consumer Insights function, serving as an analytic consultant
Effectively communicate results to all levels of the organization to influence business decisions
Staying abreast of latest advances in marketing science & analytics, identifying opportunities within General Mills for application
QUALIFICAITONS
Master's degree in Statistics or similar analytics discipline (i.e. Applied Mathematics, Economics, Operations Research, etc.)
5+ years of experience with marketing data analysis
Deep experience working with relational databases (Oracle, SQL) and Hadoop, comfortable in data manipulation on large data sets.
Knowledge of statistical modeling techniques, such as: Optimization techniques, Regression techniques, Time-Series Models, Design of Experiments, Machine-Learning, and other statistical techniques.
Experience with statistical programming languages (like R, SAS, SPSS) and visualization tools (like Spotfire or Tableau) are desired
Proficient with R, Python and SQL scripting languages
Applicants for employment in the US must have work authorization that does not now or in the future require sponsorship of a visa for employment authorization in the United States and with General Mills (i.e., H1-B visa, F-1 visa (OPT), TN visa or any other non-immigrant status).