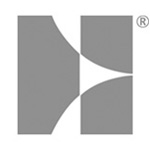 Harmon Inc.
Developing business insights to support Harmon's goals
You ensure that Harmon delivers results by turning data into information that can be used to enhance our operational and financial performance. You must leverage an entrepreneurial drive and strong communication skills to collaborate with the organization in the development of meaningful tools and insights to support our business objectives.
POSITION DESCRIPTION:
Deliver value and build partnerships by turning data into actionable insights and useful analysis to drive positive business decisions and outcomes.
Leverage business acumen in this hands-on role to build operational reporting and analysis that translates data into a business story that will influence improved performance
Partner with IT to support development of applications, and flow of data between applications, to enable better structuring of data and support of new business processes
Interact closely with all areas of the business, including key functional experts across preconstruction services, engineering, operations, and manufacturing on initiatives related to data analysis and reporting
KEY RESPONSIBILITIES:
Data Analyses and Insights:
Data preparation: Extract, prepare, and transform data from multiple structured and unstructured sources to leverage in business analysis, modeling, and reporting
Data analysis & modeling: Analyze and interpret statistical and operational information to evaluate operating results, identify business trends, and model predictive outcomes
Data visualization: Transform model outputs into formats that are digestible to end users through visualization, clear tables, and/or thoughtful presentations. Assist non-technical end users in how to leverage and interpret the analysis.
Problem Solving: Solve operational and process-related problems using data-driven techniques and analysis.
Business Process Enablement:
Process mapping: Leverage process mapping to understand as-is and to-be states and ensure proper translation and reconciliation of business requirements to solution requirements.
Process automation: Identify opportunities for data and analytics process automation. Implement solutions to improve the efficiency of business processes, the collection and structuring of data, and the movement of data between processes or applications
Process insights: Evaluate and advise on the impact of new programs, strategies, processes, and improvement actions taken across the business
Communication & Collaboration:
Business partnering: Develop close relationships with business partners across preconstruction services, operations, manufacturing, and IT to better understand business drivers and leverage your analytical skills to provide meaningful value to the business
Communicate effectively: Confidently present information clearly and concisely — be able to communicate what the data means to the audience/stakeholders
Drive Continuous improvement: Apply a mindset of continuous improvement to your own work performance and across company-wide processes and applications to drive a continuous improvement approach in collaboration and partnership across the business
Experience:
Bachelor's degree BA/BS in Engineering, Data Science, Analytics, Statistics, or Economics preferred
3+ years of related work experience in a Data Science, Market Research, FP&A or similar analytical type
KEY KNOWLEDGE, SKILLS & ABILITIES:
Strengths that are important to Harmon:
Collaborate: Encourage collaboration with your peers and leaders
Do the right thing: Deliver excellence, treat each other with respect
Value a balanced life: Reward each other's contributions and cultivate a welcoming environment
Focus on results: Maintain a strong desire to execute through customer focus and attention to detail
Be flexible: Adjust quickly and effectively to shifts in business and project needs
Attain clarity and alignment: Ensure you have clarity and alignment before moving forward
Strengths that are important for your position:
Critical Thinking
Analytical Skills
Time Management
Relationship Building
Technical Skills-Advanced skills in Microsoft Excel, Intermediate knowledge of programing languages (SQL, R, Python) and BI Tools (PowerBI) Preferred
Extreme Ownership and Drive for Results
Harmon Careers Site Link: https://recruiting.adp.com/srccar/public/RTI.home?c=1163151&d=ExternalCareerSiteHarmonInc
Equal Employment Opportunity/Women/Minorities/Protected Veterans/Individuals with Disabilities