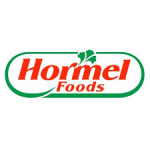 Website HormelFoods Hormel Foods Corporation
Inspired People. Inspired Food.™
SUMMARY:
As a Business Applications Analyst, you will be focused on Enterprise Performance Management (EPM) within the IT Analytics team, to leverage best practices, designs, and standards to accelerate the configuration, implementation, and delivery of new business capabilities available through cloud solutions to the Hormel Foods global enterprise. You will work within the Oracle EPM Cloud environment in financial planning and reporting applications such as Enterprise Planning & Budgeting (EPBCS), Profitability and Cost Management (PCMCS), Financial Close & Consolidation (FCCS), Account Reconciliation (ARCS), and Enterprise Data Management (EDMCS).  You will design, develop, and automate integrations, calc scripts, and business rules, manage metadata and data models, performance tune applications, and provide overall system support.
Specific competencies include:
Business Knowledge / Aptitude – Strong level of understanding the assigned business units processes, concepts, goals, and objectives.  Research, recommend, and implement IT process to help achieve business unit goals and objectives.
Application Performance – With guidance, troubleshoots and fixes application issues.  Implements new process to help achieve business unit goals and objectives.  Ability to run defined test scripts to ensure system functionality and stability.
Application Governance – Understands system design and intended usage.  Team contributor to ensure system is being used as intended.  Assists with development and delivery of training.  Keeps process documentation up-to date.
RESPONSIBILITIES:
Works with EPM functional owners and directly with business units to understand their financial planning and reporting use cases and gather requirements for EPM Cloud configurations and solutions.
Understands, comprehends, and recommends Oracle EPM Cloud functionality to help achieve business unit goals as well as application troubleshooting
Manages system data models by implementing new members, hierarchies and calculations based on business requirements
Designs, develops, and automates data transformation or integration through Data Management (DM), EPM Automate, calc scripts, and business rules
Schedules and orchestrates automated jobs to carry out end-to-end processes without user intervention
Develops deep business understanding of company's financial planning and reporting processes
Provides performance tuning as necessary to increase speed of integrations, queries or data input
Demonstrates proficiency in available EPM Cloud reporting tools for ad hoc reporting requests or developing automated reporting
QUALIFICATIONS:
Required:
A bachelor's degree in Computer Science, MIS, or related area and significant technical experience with enterprise performance management systems.
4+ years of experience implementing financial planning and reporting solutions using the Oracle EPM suite of products.
4+ years of experience working with Oracle SmartView and Financial Reporting Studio.
In depth knowledge of Oracle Essbase and Hyperion Planning / Oracle Cloud EPM Planning (PBCS) with extensive experience around defining optimized cube structures, creating user-interface elements from input forms to navigations and scripting using business rules, EPM Automate or other cloud automation options.
Excellent written and verbal communication skills.
Proven ability to gather detailed technical requirements to design and develop enterprise performance management solutions from beginning to end.
Excellent organizational and time management skills.
Tested problem-solving and decision-making skills.
A strong pattern of initiative.
Highly developed interpersonal and leadership skills.
Preferred:
Experience with any or all these Oracle EPM Cloud applications: FCCS, PCMCS, EDMCS, ARCS.
Detailed business process knowledge of general accounting, SEC reporting, or financial planning processes.
Experience analytics solutions within a data warehouse or business intelligence environment like Oracle Business Intelligence (OBIEE or OTBI).
Experience tuning SQL, integrations and ETLs.
Experience working in an agile scrum methodology with sprints and within Jira for task management.
Experience working with CA Workload Automation ESP scheduler.
LOCATION: Austin, MN (Headquarters), Minneapolis, MN, Chicago, IL, Bentonville, AR, Willmar, MN
BENEFITS: Hormel Foods offers an excellent benefits package. Competitive base salary plus bonus, annual merit increase performance reviews, medical, dental, vision, non-contributory pension, profit sharing, 401(k), stock purchase plan, relocation assistance, paid vacation.
For immediate consideration, send apply online at: www.hormelfoods.com/careers
At Hormel we invite difference and diversity in all aspects.  We offer a space of support, understanding, and community.  We are committed to the journey!  Learn more about our progress here: https://www.hormelfoods.com/about/diversity-and-inclusion/
Hormel Foods Corporation is an equal opportunity employer.  All qualified applicants will receive consideration for employment without regard to race, color, religion, sex, sexual orientation, gender identity, national origin, disability, or veteran status.