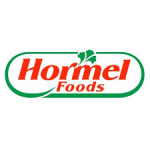 Website Hormel Foods Corporation
Inspired People. Inspired Food.™
We are looking for a Staff Business Intelligence Analyst to partner with the Supply Chain business area as part of the Operational Reporting function of our IT Analytics team.  This is an exciting opportunity to help grow and modernize Supply Chain analytics at Hormel Foods!  Individuals interested in this position will need strong skills in communication, business understanding and requirements gathering.  You will be responsible for managing analytics solutions that support the day-to-day operations of our Supply Chain business area.
RESPONSIBILITIES:
Requirements gathering, designing, developing and testing Supply Chain Management operational and transactional dashboards and reports using Oracle Cloud business intelligence tools – Oracle Transactional Business Intelligence (OTBI) and Business Intelligence Publisher (BI Publisher). Perform issue resolution and maintenance for existing dashboards and reports. Focus on understanding the Supply Chain business processes to advance integrated solutions for operational reporting that improve business efficiency and accuracy.
The person in this position will:
Work with Oracle Cloud Supply Chain team members to understand business processes to document and develop requirements for prioritized transactional and operational reporting use cases
Then work with business in iterations of development and review to gain acceptance of report solution and approval of testing before migrating to Production environment
Troubleshooting issues with existing reports and working with business to resolve, test and migrate fixes to Production environment
Maintaining and enhancing existing reports based on business input and lead business through acceptance of changes and testing before migrating to Production environment
Manage project work for offshore development resources to carry out report development when necessary
Typical development tasks:
OTBI – Oracle Transactional Business Intelligence

Create analyses that are used in dashboards by researching Supply Chain and ERP subject areas that can fulfill the report requirement including analyses that can handle multiple subject areas.
Create prompts that are used in dashboards and fulfill report requirements
Create dashboards and dashboard pages that have intelligent user interface design and flow for the business including good performance
When needed, create agents to schedule analyses to be delivered

BI Publisher

Create data models including researching Oracle Cloud Supply Chain and ERP tables and joins with advanced SQL to pull back necessary information to feed the report
Create reports that accurately reflect business requirements for the business along with appropriate parameters for filtering
Create report jobs that can handle bursted and triggered data models for reporting solutions that need to be scheduled or automated

Tune reports and data models when necessary.
TECHNICAL COMPETENCIES:
Reports and Dashboards:  Enables effective decision-making by retrieving and aggregating data into a digestible format.  Gather requirements, designs, and develops reports and dashboards within business intelligence platforms for operational, transactional, or strategic data.  Leverages interactive reporting components to build drill-through or ad-hoc reports.
Business Knowledge and Analysis:  Establishes understanding of business processes and concepts in assigned areas to create reporting solutions that meet business' operational, transactional, or strategic analysis goals and objectives and communicating progress.
Data Queries and Models:  Deeply understands core tables within the data models available and connects data with queries on small to medium size data sets. Reads, writes, and analyzes queries in query language for analysis and report development purposes.
Data Performance and Automation:  Achieves acceptable report solution performance through any means within the transactional, operational or analytical systems.  Takes into consideration automation for reducing human intervention through automated report delivery or process automation.
QUALIFICATIONS:
Required:
Bachelor's degree or Master's degree in Management Information Systems, Computer Information Systems, Data Analytics, Physics, Statistics, Math, Engineering, Data Science, or related field.
Excellent written and verbal communication skills.
3+ years of experience with reading and writing SQL.
3+ years of experience designing and developing within a business intelligence/reporting tool like OTBI (Oracle Transactional Business Intelligence), BI Publisher or OBIEE (Oracle Business Intelligence Enterprise Edition), Tableau.
3+ years of experience understanding and developing solutions for Supply Chain business processes.
Proven ability to gather detailed technical requirements to design and develop business intelligence report solutions from beginning to end.
Experience leading meetings, groups of people or overseeing processes to achieve established goals.
Excellent organizational and time management skills.
Tested problem-solving and decision-making skills.
A strong pattern of initiative.
Highly developed interpersonal and leadership skills.
Must be a Citizen or National of the United States, a lawful, permanent resident, or have authorization to work in the United States
Applicants must not now, or in the future, require sponsorship for an employment visa
Preferred:
Prior experience with Oracle SQL including advanced functions like analytical functions
Prior experience with business processes or core database tables within Oracle Cloud Supply Chain and Finance modules.
Prior experience tuning SQL.
LOCATION:
Austin, MN – Global Headquarters (Preferred), Minneapolis, or Chicago.
BENEFITS:
Hormel Foods offers an excellent benefits package. Competitive base salary plus bonus, annual merit increase performance reviews, medical, dental, vision, non-contributory pension, profit sharing, 401(k), stock purchase plan, relocation assistance, paid vacation.
TRAVEL REQUIREMENTS: Travel may be necessary 10% of the time.
For immediate consideration, send apply online at: www.hormelfoods.com/careers
At Hormel we invite difference and diversity in all aspects.  We offer a space of support, understanding, and community.  We are committed to the journey!  Learn more about our progress here: https://www.hormelfoods.com/about/diversity-and-inclusion/
Hormel Foods Corporation is an equal opportunity employer.  All qualified applicants will receive consideration for employment without regard to race, color, religion, sex, sexual orientation, gender identity, national origin, disability, or veteran status.