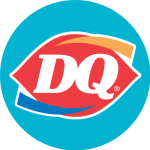 Website International Dairy Queen (IDQ)
International Dairy Queen (IDQ) is in search of a BI Analyst located at our corporate office in Bloomington, MN. This position will work with a cross-functional team providing data modeling and analysis for business partners across the organization. Identifies and analyzes data and metrics to further drive transactions, system profitability, and other key performance indicators. Assists in reviewing and optimizing current analysis for enterprise growth, along with documenting changes. This person needs to be able to perform against strict deadlines, under pressure and be able to clearly communicate the data driven results to business partners as needed.Key Accountabilities Include:
Use analytical methodologies to interpret data and provide recommendations as to the effectiveness of promotional/marketing activity, profitability of test concepts, and other system initiatives.
Work with internal and external clients on data related processes such as calculating cost of goods.
Create analysis and reports using Business Intelligence software such as Power BI, Alteryx and Databricks.
Work with analytics team to continually optimize existing BI processes, as well as updating related documentation.
Continuous learning in the analytics space through trainings and hands-on experience.
Skills:
Ability to anticipate how decisions can affect our customers, our franchisees, and our employees
Strong analytical skills – creative thinker who can quickly develop innovative ideas across a wide variety of business units
Understanding of basic database structure, data mining skills and the ability to extrapolate, interpret and organize data to aid in forming fact-based conclusions
Relationship building skills with the ability to create mutually beneficial relationships and provide excellent customer service to both internal and external customers
Ability to collaborate in a team environment
Excellent written and verbal communication skills, with the ability to present information and articulate financial and operational results to a variety of internal and external customers
Proficient in Microsoft Office, including Excel, Word and PowerPoint
Education:
B.A. or B.S. Degree in Business, Statistics, Information Technology or related field
At least one year of experience working or interning within a corporate level retail organization, is preferred
Experience with and ability to learn new systems and analytical tools, such as SQL, Python, R, Power BI, Alteryx, Databricks, etc.
IDQ is an Equal Opportunity Employer that values the strength diversity brings to the workplace. IDQ participates in the US E-Verify program.