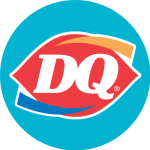 Website International Dairy Queen (IDQ)
As a part of Dairy Queens Data and Reporting team, this person will partner with cross-functional team members to create datasets and reporting to be used in enterprise reporting as a part of Dairy Queen's BI and Reporting team.  This person will work with clients to model, design, develop, test, and document reports in the production environment.  They will also identify future data needs, improve current reports, and use expertise and research skills to look for ways to continually improve processes. Needs to be able to troubleshoot under pressure and clearly communicate to users as needed.
Key Accountabilities Include:
Responsible for ownership, administration, architecture and support of dashboards and reporting
Support legacy processes while proposing new ideas and solutions to solve problems and challenges
Support data quality initiatives including standards and documentation
Support the scoping and implementation of data for projects, acting as the data and testing lead on project teams focused on bringing in new source datasets
Qualifications:
Education/Experience:
Bachelor's degree or 3 years of work experience using the Microsoft stack
Minimum of 1 year of data visualization (Microsoft Power BI preferred)
Minimum of 1 year of data querying and parsing (SQL and Python preferred)
Experience working within a multi-location global franchisor organization, especially a QSR brand, is preferred
Experience across multiple Data Analytic, Business Intelligence, and Data Warehousing solutions is preferred
Demonstration of innovation and initiative – always looking at improving products and processes while also displaying a willingness to dive into the details and help wherever necessary.
Skills
Strong analytical skills – creative thinker who can quickly develop innovative ideas across a wide variety of business units
Keen attention to detail in planning, organization and execution of tasks, while still seeing the big picture and understanding how all pieces fit together and affect one another
Relationship building skills with the ability to create mutually beneficial relationships and provide excellent customer service to internal customers
Ability to multi-task and prioritize multiple projects and requests simultaneously within a deadline-driven environment
Ability to facilitate brainstorming sessions, along with the ability to collaborate in a team environment
Excellent written and verbal communication skills, with the ability to present information and articulate financial and operational results to a variety of internal and external customers
 Ability to identify key data points and use those to drive meaningful reporting for management use
IDQ is an Equal Opportunity Employer that values the strength diversity brings to the workplace. IDQ participates in the US E-Verify program.  You must be work authorized in the United States without the need for employer sponsorship.