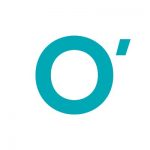 Website Land O' Lakes
The food and agriculture industries are growing fast. So are the opportunities. We give you an opportunity to build a career in a vibrant organization and play a critical role in our purpose of feeding human progress. Land O'Lakes has a robust marketing strategy yielding a tremendous amount of data from hundreds of different sources.  We need to activate, clean and manage that data as close to real-time as possible in order to optimize everything we have in market and show the value of our marketing.
The role of Data Solutions Analyst is critical to the success of the Corporate Marketing function at Land O'Lakes and how we achieve our goal of being a high functioning, performance focused growth engine for the company.
This role is part of our Growth Operations and Marketing Analytics team and will partner closely with Strategy, Digital (email, IT agile teams, media, social), Corporate Marketing, IT and the Business Units.
Specifically, the person in this role will:
Duties
Communicate with business partners to develop requirements for data solutions such as dashboards, models, and integrations.
Assist in the creation of measurement frameworks for marketing campaigns and activities.
Responsible for the implementation of data solutions. Includes components such as integrating data from disparate sources, administering a complex data model, and building user facing tools such as dashboards and insights.
Help facilitate the use of advanced analytics in Land O'Lakes marketing operations.
Be a self starter in helping the marketing operations team best serve the enterprise wide marketing efforts.
Requirements
4 years Bachelor's degree in relevant field
2+ years in a data-oriented/business intelligence role.
2+ Experience building dashboards/data tools (PowerBI, Tableau, Google Data Studio, etc.)
1 year experience administering data models and working with database technologies
1 year experience with the Python programming language (or similar language)
Familiarity with advanced analytical methods such as machine learning, natural language processing, etc.