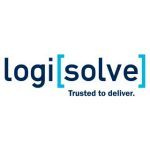 Website Logisolve
Trusted to Deliver
We are looking for a Visualization Consultant who can work with business leaders and teams to develop executive dashboards with visualizations for different lines of business within the company.
This position is responsible for designing visually stunning reporting dashboards and data presentations for board-level communication, External customer presentations, Executive and Divisional communication and presentations. You will be looked upon to accomplish this by applying digital graphics design best practices, anticipating emerging design trends, constructing and planning user interfaces, prototyping and engaging user experiences, and measuring effectiveness of designs and end products. This position will also be accountable to develop comprehensive report design strategies to reinforce brand identity and create templates for reporting and dashboards across the company using business intelligence tools to provide data insights.
Most important to success in this position is the ability to work with Designer (wireframes/Mockups) using Adobe suite or similar to capture the business needs, develop the profile, user case scenario and creatively build out dashboards and reports based on the information provided. Secondly, after approval of the design, then the ability to translate/build the designs into reporting visualization tools like Power BI or Tableau
Guidelines for Consideration
Bachelor's degree in Fine Arts or Graphic Design or related field with 2 years experience, using Adobe Creative Suite, or 6 years of presentation design experience in lieu of a degree
MUST have an eye for design style. Samples of work welcomed during interview
Ability to use reporting tools as Power BI, Tableau to develop visually dazzling reports
Ability to interact with senior leaders, analysts and report developers to understand and interpret business requirements for report design presentations
Understanding of and experience in corporate branding, layout, color theory, and typography in both digital and print media
Well-developed communication skills
Ability to work on multiple projects simultaneously
Preferred Requirements (nice to have, but not necessary)
Bachelor's degree in graphic design, web design, or UX design preferred but not required.
Professional experience working as a digital designer within an agency or internal corporate environment.
An interest in, and knowledge of, how healthcare organizations utilize user interface and user experience design to engage with their consumers.
Familiarity with healthcare technology products, systems and tools.
Feel free to reach out with any questions.