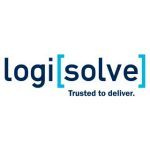 Website Logisolve
Trusted to Deliver
Logisolve is seeking a SQL Server DBA for a unique contract to hire position with our Financial client in Woodbury, MN. Grow your career with our client as they transition from traditional data management systems to big data, cloud and analytics-focused technology. This is a great opportunity for someone who is looking to modernize their database career.
The ideal candidate will range from 2-3 years of professional experience.
This position will begin as a contract role through Logisolve's IngenioHQ program and successful consultants will ultimately have the opportunity transition to become part of the Client's full-time employee team.
Summary: The Database Administrator's role is to design, install, monitor, maintain, and performance tune production databases while ensuring high levels of data availability. This individual will serve as a key individual contributor with responsibilities for overall production SQL Server database administration.
This individual is also responsible for developing, implementing, and supporting database policies and procedures to ensure the integrity and availability of databases and their accompanying software.
Where it gets interesting: This is an organization just beginning their transition to cloud and big data-based technology platforms. As part of this role, you will have the opportunity to grow and learn with the team as they move from traditional data storage to data lakes, big data and leveraging data analytics to better understand their business.
Check out the top traits we're looking for and see if you have the right mix. If this sounds like you, keep reading for more information!
Analytical
Detail-oriented
Insightful
Inventive
Problem Solver
Curious
You're curious and passionate about new technologies and cutting-edge innovation, and you enjoy pulling together complex pieces of a puzzle to deliver a powerful and meaningful end-product. You don't settle for short-term gratification—you're into long-haul, incremental efforts that require endurance, patience and next-level collaboration.
You'll be challenged to make sure that disparate, cross-functional pieces come together to create a desired result. You'll work to quickly understand diverse technologies, and establish and maintain relationships with groups who see and talk about things differently.
Basic Requirements:
Bachelor degree in computer science or related field or equivalent experience
2-3 years of experience managing SQL databases
Knowledge of Cloud-based Data Lake Architecture and principles (technology is a plus – ie Azure)
Experience or exposure to Big Data technology and tools such as Hadoop Hive etc
Knowledge of applicable data privacy practices and laws
Understanding or experience working with DevOps teams
This career opportunity will span the technology spectrum: advanced analytics, big data, information security, application development, cloud enablement and more.
About Logisolve:
Logisolve is a Minnesota-based business and IT consulting firm founded in 2002, but our roots in the Twin Cities market go back much further than that. Most of our leadership team has been consulting in the Minnesota market since the late 1980's or early 1990's. While technology and business models have changed through the years, many of our core principles remain the same.
About IngenioHQ:
IngenioHQ is our new model consulting program designed to promote accelerated career opportunities for passionate, smart, inquisitive and adaptable professionals moving into new territory. We seek out individuals with a track record of achievement who can expand client capabilities in delivery and developing workforces. We vet candidates on skills and aptitude; on creativity and initiative; adaptability and drive and we look at the realistic transferability of your background to today's workforce needs.
Benefits of Working with Logisolve:
Medical and dental insurance with multiple plan options
Participation in our 401k plan
Bi-weekly payroll
Flexible work environment
Contact hminer@logisolve.com to learn more or send your resume. Must currently be local to the Mpls/St. Paul Metro to be considered.