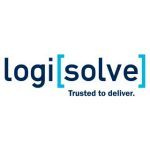 Website Logisolve
Trusted to Deliver
LogiSolve is seeking a Market Analyst for a contract to hire opportunity with one of our cornerstone clients. This position is ideal for early career professionals with Marketing, Customer Experience, User Experience or similar education paths who have found strengths in research and analytics.
Position Summary
The Market Insight Analyst will work with technology to collect and store data from a variety of sources, conduct research to gather and understand customer and producer experience as well as synthesize this data to develop insights. You will also present these insights to business partners and work with them to underand how they can best apply VOC/VOD insights to business decisions.
Details
This position is responsible for supporting research efforts related to our Voice of Customer/Voice of Producer initiatives. You will collaborate closely with the Customer Experience lead to understand VOC/VOD needs, and design research supporting customer and producer experience initiatives. In addition, this position will work to synthesize VOC/VOD information across multiple sources, and help clients apply VOC/VOD to business decisions. Additional responsibilities may include supporting research efforts for teams in the Marketing department, depending on need.
Essential Job Functions
Conduct research (quantitative and qualitative) to understand customer and producer experience (40%)
Develop and maintain a VOC/VOD platform solution housing data from a variety of sources (30%)
Synthesize research and other VOC/VOD sources to develop insights (15%)
Communicate VOC/VOD insights to business partners across the company ensuring they apply VOC/VOD to business decisions (15%)
Experience
2-3 years of experience working in a customer-focused or market research position
Experience working in financial services a plus
Four-year degree is required
Marketing or social sciences focus preferred
Other Considerations
Ability to handle multiple projects and priorities is required
Flexible, able to adjust to meet changing needs
Good listening skills, know how to ask probing questions
Presentation skills
Experience working with statistics preferred
Experience writing surveys preferred
Additional information
This position will start as a temporary replacement for an employee on leave, and has been approved as an additional FT staff add for 2022.
Currently, the team is remote. A hybrid in office/remote model is scheduled to begin in Q4 2021. All candidates should be open to working onsite at least 2 days a week.
Candidates must be US Citizens or currently hold a Green Card. Unfortunately, we cannot sponsor or support visas for this position at this time.
If you meet the above requirements and are interested in the position, please apply today!
http://logisolve.com/positions.aspx  or hminer@logisolve.com
About LogiSolve:
LogiSolve is a Minnesota-based business and IT consulting firm founded in 2002, but our roots in the Twin Cities market go back much further than that. Most of our leadership team has been consulting in the Minnesota market since the late 1980's or early 1990's. While technology and business models have changed through the years, many of our core principles remain the same.
LogiSolve believes in a three-circle model of excellence supporting our Clients, our Consultants, and our Company.
www.Logisolve.com for more information.
Benefits of Working with LogiSolve:
Medical and dental insurance with multiple plan options
Participation in our 401k plan
Bi-weekly payroll
Flexible work environment