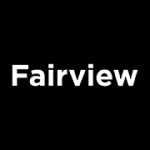 M Health Fairview
As a critical member of our Specialty Pharmacy team, you will help to develop and drive the future of Specialty Pharmacy programs, products, and service. Your strong history of performing analytics for the benefit of internal and external staff and leaders will position you well for this opportunity.
In this role, you will be empowered to support short and long term business initiatives; develop, enhance, and maintain analytic models and reports which inform and drive business decisions and create valuable solutions for our payer clients and patients.
This position requires remote work. In addition to adhering to all Fairview policies, guidelines, procedures, the Fairview Commitments, and the Code of Conduct, it is the expectation the following requirements of the remote work policy will be met, including but not limited to:
Remote workspace that is clean, safe, and professional.
Maintains an internet connection consistent with Fairview standards at remote workspace.
Remain productive and responsive during their scheduled work hours.
Attend primary Fairview location, as needed.
Responsibilities:
Help optimize how individuals utilize the health system through pharmacy services
Bring disparate data to life by providing key insights and finding gaps in operations, care, or data
Detailed analysis of pharmacy utilization and financial performance
Importing, manipulating, and validating the data for reporting and modeling tools
Using analytics to identify key areas of focus, costs, forecast and trends
Providing commentary and recommendations to clinical and/or business staff and leaders
Peer reviewing analyses for quality assurance
Adhering to project timelines including requests and follow up to ensure all data is received according to project plans
Collaborate with business, clinical and technology staff to identify issues, establish objectives, develop recommendations, and implement solutions for our clients
Develop and maintain key reports and reporting infrastructure such as dashboards, performance scorecards, financial reports, and geographic footprint
Provide training on reporting, dashboard and package development to team members and management as needed
Qualifications:
Education
Bachelor's degree in Business, Healthcare Administration, Pharmacy, Mathematics with coursework in statistics, data analysis, healthcare or equivalent combination of education and/or related work experience
Experience
Strong experience working with clinical and business leaders to then perform detailed analysis on pharmacy, medical, and 3rd party system data to validate assumptions, identify new opportunities and/or create new products or services.
Experience in internal or external healthcare consulting in the areas of clinical or strategic program development, finance, and/or operations management
Strong hands-on analytical, problem solving, and business skills and experience, including at a minimum, 3+ years' experience in the hands-on development and delivery of healthcare and/or business analytics using tools such as
Microsoft PowerBi, Tableau, Google (Looker), Wyn Enterprise, etc., MS Excel e.g. formulas, calcs, pivot tables, and VLOOKUP