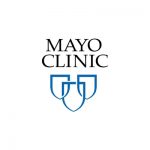 Mayo Clinic
What if your career could change your life?
Working at Mayo Clinic is making a difference. It's providing the highest quality patient care by placing the needs of patients first. At Mayo Clinic, you'll discover a culture of teamwork, professionalism and mutual respect — and most importantly, a life-changing career.
The Information Security Senior Engineer is results-oriented, multi-disciplined, and comfortable in implementing system security solutions in multi-vendor environments and acts as an information security liaison to various business units and the information technology department to assist with the security design, consultation, and technology implementation for various Mayo Clinic projects and initiatives.
The incumbent also assists system users relative to information systems security matters and undertakes complex projects requiring additional specialized technical knowledge. Specifically, the Information Security Senior Engineer is knowledgeable, proficient, and experienced in:
Working with business partners within the department to achieve organizational and OIS goals
Developing required competencies by mastering fundamental tasks
Independently analyzing technology security posture and appropriate use of security defenses
Matching technical solutions with business requirements and then designing and implementing them;
Self-directed software development, testing, support/problem solving, and overall technology administration;
Organizational procedures such as the system development life-cycle;
Use of defensive measures and information to identify, analyze and report security events;
Researching and understanding pertinent information technology laws, policies and procedures
Establishing timelines and delivery of requirements
Applying IT-related laws and policies, and providing IT-related guidance throughout the software acquisition lifecycle
Collecting and analyzing information to identify vulnerabilities and potential for exploitation
Managing and administering processes and tools that enable the organization to identify, document, and access intellectual capital and information content
Executing duties governing hardware, software, and information system acquisition programs and other program management policies with minimal support.
Qualifications
Master's degree with one (1) year experience or Bachelor's degree in Computer Science, Information Systems, Engineering or related major and a minimum two (2) years' experience in the information security field required.
Experience with deployment of a big data ecosystem and solving challenges in data ingestion, integration, storage, retrieval, visualization and analysis is highly desirable. Preference for skills in any of the following: flexible programming language (Python), large scale data processing packages, queuing packages, search databases, graph databases, big data architecture, and data modeling. Familiarity with data analytics to include data profiling, feature selection, and building and optimizing machine learning models. Candidates should understand project management and system development lifecycle best practices including documentation and version control systems. Knowledge in information security is desirable.
CLICK HERE to apply online and learn more about Mayo Clinic and the vast array of opportunities that await you.
©2019 Mayo Foundation for Medical Education and Research. Post offer/pre-employment drug screening is required. Mayo Clinic is an equal opportunity educator and employer (including veterans and persons with disabilities).