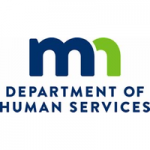 Website MinnesotaDHS Minnesota Department of Human Services, Office of Inspector General
We're hiring THREE data analysts in the DHS Office of Inspector General, Data and Analytics Office! Two of the positions are temporary unclassified with an expected duration of two years and one is a permanent, classified position.  Come join our amazing team of data innovators and make a difference in the lives of Minnesota's most vulnerable citizens.
As a Data Analyst you will:
Create tools, insights, and data products including reports, surveys, presentations, dashboards and Visualizations for DHS and OIG business partners, stakeholders, and citizens
Collaborate with business partners to define problems, find applicable data, and propose solutions based on data analysis
Democratize data and insights to deliver self-service tools that enable business partners to make better decisions more quickly
Educate business leaders leveraging data storytelling to present data in a succinct, understandable fashion for diverse audiences
Provide technical consultation to OIG management and staff in data analyses, payment methodologies, cost analyses, statistical and analytic techniques, research methodologies, survey design and evaluation, performance measurement, statistical analysis methodologies, data governance, and OIG data systems
There are two job postings and I encourage applicants to apply for both postings:
Two temporary unclassified positions are under job ID 46584. This posting closes on June 28, 2021.
One permanent position is under job ID 46626. This posting closes on June 29, 2021.
To learn more about these roles and apply visit the Minnesota Careers Portal