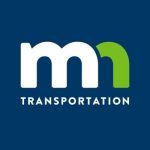 Website Minnesota Department of Transportation
Finance Business Analyst
Up to $73,581 annually
St. Paul, MN
The appointment is anticipated to last for a duration of 12 months with the possibility to extend another 2 years.
In this position, you will:
Perform business analysis in partnership with stakeholders to document the structure, policies, and operations of a process, application, or problem and recommend solutions or changes. Gather requirements related to the process, application or problem;
Manage small or simple projects for the office which will implement financial-related systems, processes, or standards;
Perform quality control and assurance activities in response to business process or system upgrades or implementations; and
Research, analyze, and resolve questions or problems encountered by system users relating to financial applications or processes.
WHY WORK FOR US
We offer excellent employee benefits, such as low-cost health and dental insurance, and affordable dependent coverage. Other benefits include:
11 paid holidays per year
Earn up to 29 paid vacation days a year
Earn 13 days paid sick time
Defined pension plan
Paid life insurance
Short & long-term disability available
Training opportunities
And more!
ABOUT MnDOT
We are driven to find talented, innovative employees for Minnesota's nationally recognized transportation system. We work to build the best team in the transportation industry to ensure that Minnesota thrives with a safe, sustainable and leading edge transportation system. You will be surrounded by a diverse community of experts, each driven by challenging work and motivated by the greater good.  You will understand the impact of the work you are doing and be able to see the benefit you are providing to the citizens of Minnesota.  You can set your sights high and use your strengths to grow within the organization. MnDOT offers superior health and retirement benefits as well as a solid commitment to work-life balance, which provides you the tools to thrive both at work and outside of work.
MINIMUM QUALIFICATIONS
Three (3) years of professional business analysis experience that includes the bullets below.
A Bachelor's or Master's degree in Business Administration, Information Technology or a closely related field may substitute for one (1) year of professional experience.
Experience must demonstrate the areas noted below:
Experience with large complex computer systems such as enterprise resource planning (ERP) systems sufficient to assess system functionality and provide consultation on system implementations/upgrades.
Experience writing technical documents such as system procedures, processes, training materials and business documentation for end users.
Experience researching and analyzing system functionality and business processes in order to propose business best practices and procedures.
Knowledge of business analysis approaches, methodologies, and concepts.
APPLY ONLINE BY 11/23/2020:
Go to www.mn.gov/careers/
Click "External Applicants".
On the Job Search, enter the Job Opening ID 42484 in the Keywords search box and click Search.
Click on the Job Title to view the job posting.
Click Apply.
When prompted for your Referral Source, please list:  Internet Job Board – MinneAnalytics
Only applicants received on mn.gov/careers/ will be considered.