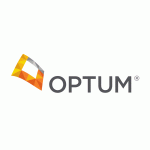 Website Optum
This position will lead the machine learning capability management for a subset of our automation focus areas across OptumInsight to deliver improved efficiency and effectiveness.  A great candidate will partner with business (P&L) leaders to define/design industry leading solutions, and ensure alignment with business and product plans (e.g., capital/funding commitments, capabilities, functional impacts, cross functional roles).
This is a great opportunity for someone who has been a Product Manager, Data Scientist, Machine Learning Engineer for analytics products, built using modern software best practices and deployed and operated in a production environment.
Primary Responsibilities:
Develop capability vision and associated long-term roadmap for a range of analytics models and capabilities (internal products)
Collaborate with key customers to understand unmet analytics needs, develop requirements, prioritize features, translate to roadmap, and represent the voice of the customer in all planning and development discussions and decisions
Understand the business objectives, challenges, competitive pressures of key customers to create a perspective on how and what analytics capabilities might help address these and translate these business outcomes / objectives to technical metrics that drive analytics development efforts
Manage end-to-end lifecycle for a range of analytics capabilities from ideation through deployment and ongoing product operations
Create and communicate business case for analytics capabilities, and support the related annual and ongoing budgeting process
Deliver ongoing releases on time and on budget, and ensure capabilities and models continue to operate at or above all quality targets to ultimately deliver target financial performance
Develop customer pipeline, drive, and manage buy-in, trust of, and adoption of analytics capabilities
Create, track, and communicate key performance indicators for a range of analytics capabilities
Communicate roadmaps / status / strategic and tactical plans to facilitate decision-making with the business unit leaders and other partners
Stay up-to-date on machine learning and data science trends and best practices, and software development best practices and cloud service provider offerings
You'll be rewarded and recognized for your performance in an environment that will challenge you and give you clear direction on what it takes to succeed in your role as well as provide development for other roles you may be interested in.
Required Qualifications:
5+ years of experience (working in a corporate setting) in analytics product development in a product management, or analytics development (data science, machine learning) role, preferably in a dynamic, fast-paced and high-growth organization
3+ years Machine Learning experience (can be combination of hands-on academic and real world ML experience)
2+ years demonstrated experience working and communicating with VP or higher
Direct responsibility for delivery/managing large scale programs (500k+ or more) and representing cost savings/ROI/setting direction/driving result for product
Experience deploying products/enterprise system to production or commercial market
Working knowledge of machine learning development processes and tools (ie. R, Python, Spark – not SAS)
Experience developing business cases and long-term roadmaps for analytics capabilities or programs
Travel 25% or less (2-4 days per month – after COVID travel ban is lifted)
Position is open to telecommute
Preferred Qualifications: 
BS in Computer Science, Engineering, Mathematics, Statistics, or Data Science
Masters in Business Administration (MBA)
Experience deploying machine learning products/enterprise machine learning system to production or commercial market
Health care industry experience: provider, payer, medical device, pharmaceutical, or other health services a plus