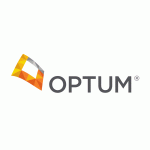 Website Optum
Position Description
As a Principal Data Scientist for Client Experience on the Activation Team in the Optum Customer Office, you will work across Optum businesses to lead the exploration of complex issues that impact both economic returns and customer loyalty reflected in Net Promoter System results. Your work will include strategic driver analysis, simulator development, and other activities to inform and motivate our business partners to take action on opportunities and mitigate customer pain points.  With members of the Voice of the Client team, you will draw data from a variety of sources and build tools and processes to insure effective collection, analysis, presentation, and use.
In this role, you will understand the Unitedhealth Group Net Promoter System (NPS) objectives and methods, working with a highly collaborative Customer Office and our business partners to explore and unlock insights in data about Client experiences.  You will build on your understanding of the health care industry and acquire deep knowledge of the businesses we support, functioning as a SME and trusted collaborator to business leaders. You will have nearly unlimited opportunities to act on your passions for research that will translate data into insights and actions.
Primary Responsibilities
Identify business issues and produce innovative analyses from unstructured, diverse datasets
Apply knowledge of statistics, machine learning, programming, data modeling, simulation, and advanced mathematics to recognize patterns, identify key drivers, highlight opportunities, and pose business questions
Work across lines of business and functional teams to socialize valuable discoveries leading to process and product improvement, economic and financial value, and potential NPS impact
Use your curiosity to drive a flexible, analytical approach to designing, developing, and evaluating predictive models and simulators
Work with appropriate analytics and statistical software such as SQL, R, Python, Hadoop and other tools to perform analysis and interpret data
Make data-driven recommendations for changes in programs, processes, and systems to improve client experiences and strengthen relationships
Manage internal stakeholder and partner relationships
Be responsible for key performance monitoring and reporting
Required Qualifications:
Bachelor's degree in relevant data science, mathematics, or statistics field
4+ years of combined statistical analysis and data science experience
Strong analytic and problem-solving skills
Demonstrated ability to communicate ideas clearly and concisely with attention to detail
Demonstrated ability to manage and prioritize deliverables
Ability to work independently and in a team environment
Good oral, written and listening skills
Strong interpersonal skills; ability to work with a wide range of individuals across the organization, including reporting results to executives
Strong attention to detail
Advanced Excel
Preferred Qualifications:
Master's degree in relevant data science, mathematics, or statistics field
Prior experience with a client feedback program or similar client experience initiatives
Intermediate to advanced PowerPoint, SharePoint, and Visio skills
Previous Healthcare Industry experience
Experience with Tableau, Wave, or other data visualization tools