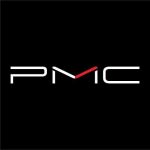 Website PenskeMedia Penske Media Corporation
Leading global media and information services company
Description
At Penske Media Corporation (PMC), content is the cornerstone to all we do, and our audience is why we do it. We are passionate about connecting our audience—the world's top business leaders, creatives, and influencers—to the very best in print, digital and video content. Our dedication to the audience experience results in loyalty and trust in PMC and its iconic brands including Billboard, The Hollywood Reporter, Rolling Stone, Variety, WWD, and many more.
We have grown five-fold over the last five years, and we need a sharp Data Analyst to support our product, editorial, and sales teams in analysis and reporting for our digital properties. We are looking for an Analytics Ninja with a flexible, goal-oriented approach and a dynamic personality as this position interacts with executives and business teams across the organization. This role will collaborate with a team of talented people who are thoughtful, inclusive, respect each other, and who tackle hard problems. You're an enthusiastic self-starter who is passionate about making complex technology easy to understand and care deeply about customer success. This position can be hybrid in our West LA headquarters or Midtown Manhattan offices; we are also flexible for a fully remote opportunity.
Why work with us?
Work on some of the largest, trusted brands in entertainment and fashion news, including Variety, Billboard, Deadline, WWD, and Robb Report.
Own your work. High responsibility and high autonomy.
We're a stable, growing company with a startup mentality.
Agile scrum environment with small, focused teams.
As our new Analyst you will use research, data, reporting and analytics techniques to answer business questions, aid with developing 'test-and-learn' approaches that roll-up to our brands' larger learning objectives, and implements best practices around research, analytics, and campaign measurement.
You will support the team in presenting detailed analytical recommendations to improve KPIs/metrics. General knowledge of business concepts and digital business model are essential. This position requires strong interpersonal and communication skills and the ability to interact effectively with people at various levels of the organization.
Responsibilities:
Assess and track key performance indicators and perform trend analysis
Creation of ongoing dashboards and KPI reports; train business stakeholders to consume and generate their own reports in Looker and Data Studio
Monitor and report on various business trends from platforms including but not limited to: Google Analytics, Looker, ComScore, MRI, Nielsen, Google Ad Server, and 3rd party reporting tools as provided by vendors and partners (training will be provided)
Special research and analysis projects as requested by business stakeholders across sales, finance, editorial, marketing and product.
Create, manage, and perform various revenue models to deliver meaningful information to business units
Contribute to technical and product development by ensuring every technical upload has adequate tracking and analysis for performance optimization and decision making.
Assist in day-to-day maintenance of data pipelines and improve alerting.
Job Requirements and Experience:
A desire to dig deeper to solve problems, and to teach the solutions to others.
A self-driven, goals-oriented individual
Google Analytics accreditation
3 years of experience in reporting and data analytics- experience in digital media, digital advertising, and/or content publishing is a big plus
Ability to analyze large sets of data with SQL, R, or Python and to proactively identify issues and make recommendations
Sufficient understanding of ETL for managing schedules, troubleshooting data integrity issues, and creating simple connections to new sources
Excellent data visualization skills. Can communicate business critical decisions through succinct and non-complicated dashboards.
Experience managing data source models in tools like Looker, dbt, Tableau.
Proficiency with MS Office, PowerPoint pro, Excel wizard!
Flexible. Functions efficiently with multiple and shifting priorities
Bachelor's degree in finance, mathematics, statistics, economics, sociology, or related field
A deep appreciation for well-documented systems, and a love of writing succinct documentation
Typical wage range: $80k – $95k
Factors that could be used to determine your actual salary may include your specific skills, years of experience and comparison to current employees already in this role. The typical candidate is hired below midpoint of the range. The total compensation package for this position will also include other elements, a full range of medical, financial, and/or other benefits including 401(k) eligibility and paid time off benefits. PMC is committed to the health and wellness of our employees. As part of our company-wide rollout of PMC's paid healthcare plan, effective for this role July 1, 2023, the company will pay 100% of the monthly health, dental and vision plan premiums for the employee and their family.
Details of participation in these benefit plans will be provided if an employee receives an offer of employment.
If you have more or less experience than specified on this job posting, please apply and list your salary expectations.
If hired, employee will be in an "at-will position" and the Company reserves the right to modify base salary (as well as any other discretionary payment or compensation program) at any time, including for reasons related to individual performance, Company or individual department/team performance, and market factors).
It's all About You…
At PMC, your wellness is top of mind. We offer a comprehensive benefits package to nurture you and your loved ones, including pets! Our package includes Healthcare (medical, dental, and vision) HSA with an employer contribution, FSA (Healthcare, Dependent Care & Commuter), EAP, Life Insurance, 401K with an employer match, Paid Parental Leave, Long-term Disability, generous Paid Time off (PTO), Pet Insurance, and Home & Auto insurance. Our Wellness initiatives rotate yoga, meditation, wellness weeks on a variety of topics, and financial wellness. We continuously elevate our offerings with more, for you.
About PMC:
PMC is a leading independent global media and information services company whose award-winning content attracts a passionate monthly audience of more than 310 million. Since 2004, Penske Media has been a pioneer in digital media and a platform innovator, reaching viewers on all screens across its ever-growing constellation of iconic brands, which includes Deadline, Variety, Rolling Stone, Billboard, The Hollywood Reporter, VIBE, WWD, SHE Media, Robb Report, Sportico, TVLine, BGR, ARTnews, Art in America, Fairchild Media, and Spy.com, among many others. PMC's journalists and content creators deliver daily the most comprehensive news and information in their industries and areas of coverage, unequaled in ambition, depth, and courage. Headquartered in New York and Los Angeles with additional offices in 14 countries worldwide, PMC believes companies should not only be profitable but also forces for good. To learn more about PMC, our 2% Foundation, and our portfolio of brands please visit www.pmc.com.