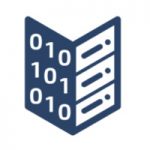 Website phData
At phData, we build innovative data solutions that transform the way that our clients conduct business.
Our work is challenging and our standards are high, but you'll be set up for success with tooling, training, and colleagues who are among the brightest minds in the field.
You will be working with the latest cloud-native and distributed data platforms on the market. Since the data and machine learning industry changes quickly, you have the opportunity to continuously learn. Our strategy is to remain innovative and cutting edge, while also ensuring our work is practical and unlocks real business value for our customers.
While we're growing extremely fast, we maintain a casual, small business work environment. We hire top performers and allow them the autonomy to deliver results. Our award winning workplace fosters learning, creativity and teamwork.
2022 Snowflake Partner of the Year
2022 Best Places to Work
Best Places to Work (2017, 2018, 2019, 2020, 2021)
Inc. 5000 Fastest Growing US Companies (2019, 2020, 2021, 2022)
Minneapolis/St. Paul Business Journal's Fast 50 (2021,2022)
Snowflake Elite, Snowpark Accelerated & Snowflake Partner of the Year (2020 & 2021)
We are looking for a Data Scientist who can apply advanced analytics concepts to real-world business problems for sustainable and cutting-edge solutions.
Responsibilities:
Work closely with client stakeholders to design, build, and deploy predictive models that drive business value
Wrangle and analyze large datasets to unlock insight
Drive business transformation leveraging statistics, artificial intelligence, machine learning and deep learning
Explain and review model results with clients and iterate based on feedback, including by applying model-explainability techniques to describe complex models
Work closely with cross-functional teams to manage business and technical requirements for a successful solution
Create documentation and blog posts to share knowledge with clients and the general data science community
Qualifications:
Required:
Bachelor's or Master's degree in a related field, ideally in data science, mathematics, economics, statistics, engineering, or information management.
2+ years performing advanced modeling techniques in a business environment
2+ years of demonstrated results working in complex data environments including the use of simulation and modeling tools, such as R, Python, Spark, SQL.
Fluency in Python, R or equivalent
Knowledge of advanced statistical techniques and concepts, such as regression, properties of distribution, statistical tests and proper usage.
Working knowledge of a variety of machine learning techniques, such as clustering, decision tree learning, artificial neural networks, and their real-world advantages and drawbacks.
Experience analyzing, evaluating, and creating data architectures.
Exceptional customer facing skills, including but not limited to communication skills and project management skills.
Strong problem solving skills with a passion for learning and mastering new technologies, techniques, and procedures.
Bonus:
Two or more years of experience in consulting.
Working knowledge of cloud technologies like AWS, Azure and GCP
Experience with analytical tooling such as Dataiku, Alteryx, Knime, Tableau and Power BI
Graduate degree (Masters, PhD)
Why phData? We offer:
Enjoy our Remote-First Workplace and award-winning culture which prizes autonomy, creativity, and diversity
Competitive compensation, generous vacation (4 weeks PTO + 10 paid holidays) and excellent benefits including health/dental/vision and matching 401k
Other cool perks include paid certifications, personal development allowance and additional compensation for creating company approved content (dashboards, blogs, videos, whitepapers, etc.)