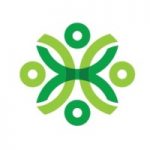 Website Securian Financial
Position Summary:
At Securian Financial, you will leverage data to drive business outcomes that align with Securian's Enterprise Data Strategy, Vision and Operating Principles. You'll work closely with our Digital and Marketing stakeholders to understand business needs and apply a variety of analysis, visualization and optimization techniques to address them.
Using tools like Adobe Analytics, Adobe Target and Tableau, you will partner with website product owners, marketing associates and business partners to deliver timely, relevant insights. You'll use data to inform decisions and priorities across our business. You'll help 'connect the dots' for our stakeholders, helping them understand how they can better understand user behavior and use those insights to drive website optimization and marketing strategy. You will work with website teams to design and deliver A/B testing and personalization.
Responsibilities include but not limited to:
Develop actionable insights that drive business outcomes using structured, semi-structured, and unstructured data.
Communicate results to business stakeholders with a focus on connecting insights to KPIs.
Perform exploratory analysis and visualization of large data sets to identify opportunities for optimization.
Consult with marketing associates to inform campaign strategy, analyze results and deliver recommendations.
Design and implement measurement and testing strategies for a variety of stakeholders.
Partner with website agile teams to deploy A/B and multivariate testing across web platforms.
Analyze audience segments to deliver personalized experiences to drive conversion.
Qualifications:
2+ years digital analytics experience
Proven experience working with industry technologies including Adobe Analytics, Adobe Target and Tableau – or equivalent technologies
Understanding of Adobe Launch or similar tag management technologies. Experience with data collection schemas, translating business requirements into tagging specs and QA testing of tag changes.
Ability to clearly articulate and explain complex analytical results and methods to stakeholders of varying technical background and understanding.
Strong moral and ethical compass, ensuring we provide fair, unbiased solutions that don't harm our customers, associates, or our company/brand.
Preferred Qualifications:
Adobe Analytics proficiency
Adobe Target proficiency
Tableau proficiency
Physical job requirements:
Ability to utilize keyboard, mouse and computer for up to 8 hours per day
Ability to work at least 40 hours per week
Ability to utilize telephone for up to 8 hours per day
Ability to perform grasping tasks throughout the entire workday (examples: handwriting, grasping of equipment/machines, paper manipulation, sorting, folding, handling stacks of paper)
The physical job requirements described above are representative of those that must be met by an employee to successfully perform the essential functions of this job. Reasonable accommodations may be made to enable individuals with disabilities to perform the essential functions of jobs.
New hire associates, regardless of work location or job responsibilities, must be vaccinated before beginning employment; exceptions considered for medical or religious reasons provided alternative reasonable accommodations do not create an undue hardship on the business.
Securian Financial has been around for 140 years. We're committed to giving back to our community, donating 15,000 employee volunteer hours this past year. We also provide extensive resources to our employees for professional development and growth and a number of diverse professional and social opportunities throughout the company. There's a reason our employees have voted us as a best place to work year after year! In addition:
Generous paid time off. We want you to take time off for whatever matters most to you!
Tuition reimbursement program. We value continuous learning at Securian!
Company-funded pension plan as well as 401K retirement plan – great resources to secure your financial future.
Continuous opportunities for new challenges.
Variety of health plan options as well as dental and vision plans.
Paid maternity/paternity leaves.
Securian Financial Group, Inc. does not discriminate based on race, color, creed, religion, national origin, sex, gender identity, sexual orientation, age, marital or familial status, pregnancy, disability, genetic information, political affiliation, veteran status, status in regard to public assistance, status in a local human rights commission, or any other status or condition protected by local, state or federal law. If you are a job seeker with a disability and require an accommodation to apply for one of our jobs, please contact us by telephone 651-665-5522 (voice), 711 (telecommunications relay), or by email at EmployeeRelations@securian.com.