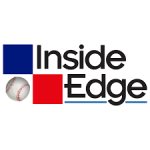 Website Inside Edge
Position Description:
Dream job with a successful sports analytics company! Works with the Inside Edge technology team to develop data processing software, primarily using Python, to query and process SQL sports databases into sorted lists of stats/splits for use with Inside Edge's patented Remarkable tool. May also develop Predictive Analytics related to sports data, for use in Fantasy and Daily Fantasy businesses.
Qualifications:
Bachelor's degree or equivalent in a scientific/technical discipline

Note:  if applying for internship, then at least 2 years of college credit in a scientific/technical discipline

Solid understanding of general programming fundamentals and software design principles

Knowledge of and interest in sports statistics – especially baseball, football, and basketball

1+ years experience with SQL & Python

Desirable:

Experience with Pandas, R a plus

Experience with Predictive Analytics, Machine Learning

Experience with AWS servers, MySQL, Database design

Familiarity with Git and unit testing/TDD a plus

Familiarity with eSports

Location in the Twin Cities
Part-time (50%+) or full-time position; Compensation commensurate with education and experience.