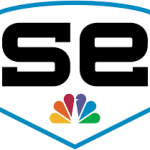 Sports Engine
SportsEngine has an exciting opportunity for a Data Engineer. In this role as part of the Data Team, you work to manage the full lifecycle of our data warehousing needs. Our data warehouse and data operations are built on top of Amazon Web Services using a modern data warehousing stack which includes the use of Amazon Redshift, Apache Airflow and PericopeData for reporting.
Each day, hundreds of thousands of volunteer coaches, directors, and managers positively impact the lives of millions of athletes through sports. These mentors impart sports knowledge, but also the lifelong values of working hard, being honorable, and treating each other like family.
At SportsEngine, our mission is to help make these volunteers' lives easier by building world-class technology solutions to help them spend less time running their organization and more time putting smiles on the faces of these athletes. To us, they are heroes.
We're looking for people who believe in our mission and have a true passion for craftsmanship. We're one of Minnesota's Top 100 Companies to Work For, provide only the best facilities and equipment, offer competitive pay, great benefits, and the opportunity to go home each night knowing their work truly made a difference in the lives of heroes.
Join us.
Data Engineer Role and Responsibilities:
Work on a small team of passionate data scientist and data engineers.
Manage the day to day operations of running our Data Warehouse.
Build data pipelines and ETLs for loading source system data into the data warehouse for further reporting and analysis.
Assist in building scalable data structures to support reporting and tracking of key business and product metrics.
Build, create, and manage reports and dashboards for business stakeholders.
Help identify and implement better practices, tools, and relevant trends that can positively influence the data operations across the business.
This is the perfect role for you if have……
Experience with running and managing a data warehouse.
Demonstrated understanding of data quality principles and practices.
Experience with Business Intelligence technologies.
Comfort working in a fast-paced, changing environment.
Ability to communicate and collaborate effectively with business users and other developers.
Creativity to quickly develop innovative ideas across a wide variety of business functions.
Strong passion for sports.
Data Engineer Qualifications and Skills:
A minimum of 2-3 years experience in AWS – DMS, Redshift, Lambda & S3
Deep knowledge and development experience of SQL code.
Experience with Python is preferred, but not required.
Experience with ETL (Airflow, Boomi) and replication tools is a plus.
Experience with front end BI Tools is a plus (such as Periscope, Looker, Tableau, Power BI).
A minimum of 6 years of software engineering experience required.
Equal Employment Opportunity
SportsEngine is committed to equal employment and advancement opportunity for all employees and candidates for employment without regard to race, color, ancestry, national origin, religious creed, gender, physical or mental disability, veteran status, sexual orientation, age or marital status in accordance with the applicable laws and regulations.