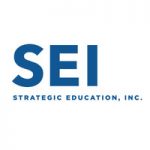 Website Strategic Education, Inc.
This role will be responsible for the development and implementation of the analytics and tagging strategy across digital properties with a focus on enhancing reporting, analytics and paid media optimization. The Analytics Tag Manager will work closely with IT, Analytics, Marketing and third party vendors to capture the data needed to drive business decisions.
Job Responsibilities:
Data governance of tag management solution
Strengthen relationships with vendors of measurement products and evaluate new solutions to augment existing capabilities
Manage the QA and debugging of analytics and tagging code
Operate as the subject matter expert on web analytics and digital tagging
Ensure data capture is consistent and accurate across reporting platforms
Design and document customized analytics tracking specifications for all digital channels, including web and paid media
Partner with internal and external teams to test and deploy new tracking solutions while monitoring and optimizing existing integrations
Required experience:
2-3+ years of experience in tag management solutions, such as Adobe Launch, Signal, Tealium and Ensighten
Expertise in web analytics tools, such as Adobe Analytics and Google Analytics
Familiar with digital media channels, including Paid Search, Display and Social
Experience reviewing and editing JavaScript
Strong communication and project management skills
Candidates must be highly analytical, self-motivated and demonstrate attention to detail
If you require a reasonable accommodation to complete our application process, please contact our Human Resources Department at Careers@strategiced.com.