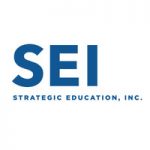 Website Strategic Education, Inc.
The Senior Media Analyst is responsible for building, analyzing and interpreting the results of advertising initiatives. The candidate will work closely with the Media Team providing insights and recommendations to optimize media performance. Through data-driven insights, the Senior Media Analyst will contribute to the strategic direction of the Media Team's marketing strategy.
Key areas of responsibility:
Partner with the Media Team and agency to develop reporting requirements and measurement plans for media deliverables
Build and maintain media dashboards that monitor the impact of marketing initiatives across several channels, including Display, Paid Social, Paid Search and TV
Provide insights to optimize media performance and identify learnings for future campaigns
Responsible for analyzing and interpreting multi-touch attribution results
Stay current on digital media measurement tools, best practices and industry trends
Qualifications:
3+ years of experience in digital marketing analytics
Experience extracting and analyzing data from digital campaign management tools, such as DoubleClick, Atlas, Google AdWords or Kenshoo (required)
Familiar with web reporting tools, such as Omniture or Google Analytics
Experience with data visualization tools, including Tableau, Power BI or Domo
Familiar with technical analytics implementation, including web site tracking and debugging
Advanced skills in Excel formulas
Experience with statistical tools, such as SAS
Strong communication and project management skills
Candidates must be highly analytical and self-motivated
Agency experience preferred
If you require a reasonable accommodation to complete our application process, please contact our Human Resources Department at Careers@strategiced.com.