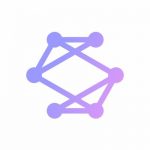 Website https://twitter.com/structuralai Structural Inc.
Discover & connect people
Role: Associate Software Engineer
Role type: Full-Time
Reports to: Engineering Manager
About the opportunity
Structural is a dynamic tech startup, groundbreaking new ways to use data to unleash the potential of people and teams. We're looking for a Node/Javascript Software Engineer, with strong attention to detail, accuracy, and prioritization capabilities, to join our team. In this role, you will help build the future of Structural.
More specifically, you will:
You have experience writing production-quality code.
You're familiar with modern javascript (we use javascript on both the client and the server) .
Really great if you've worked with any of the following technologies: Node, ElasticSearch, Typescript, MongoDB, GraphQL.
Extra amazing if you also have AWS/infrastructure experience.
Qualifications:
Most important to us is attitude and a team-oriented approach. Everyone at Structural shares a commitment to excellence and a desire to work in a results-oriented and team-based atmosphere. In order to be successful in this role, we are looking for someone who wants to help our customers succeed, is adept at problem-solving, and thrives in a constantly changing, entrepreneurial environment.
We would also ideally like to see the following:
You thrive when trusted to make the right decisions, but don't hesitate to ask for clarification or help when you could use it.
You're organized and passionate about documenting services you write for other developers or customers.
You're able to juggle multiple projects at once.
You're curious and stay up-to-date with new technologies and how other companies are using them to their advantage.
About Us:
Structural is a rapidly-growing startup with offices in St. Paul, MN and Indianapolis, IN that allows organizations to unleash the potential of people and teams. We currently have thousands of employees using our platform. Our leadership team was instrumental in the founding of ExactTarget (IPO 2012; sold to Salesforce for $2.5b in 2013), GovDelivery (grew to 250 employees and sold to Vista Equity Partners for $153m in 2016), and Pearson VUE (grew to a $600m business). Through these high-growth and dynamic experiences, we developed a passion for developing and enabling world class people and teams. This is reflected in our culture at Structural; and in the solution we provide to our customers.
By joining our team, you'll enjoy:
The opportunity to be on a team where your work is critical to the success of the company, our customers, and to everyone who wants to realize their professional potential
A fun and engaging team-based environment where we enjoy working hard and learning everyday
Competitive compensation for a young and growing company
Stock options
Flexible Paid Time-Off Policy
Medical, dental & vision insurance w/ company contributions
Basic life and long-term disability insurance
What we hope will be the most challenging and fast-paced job of your career
Structural is an equal opportunity employer, and we value diversity at our company. We don't discriminate on the basis of race, religion, color, national origin, gender, sexual orientation, age, marital status, veteran status, or disability status.
When you apply:
Tell us why you'd be a good fit for this role.
Share some code (preferably JavaScript) that you've written.
You can include a link to a GitHub code repository or Github gist.
Tell us about a product or feature you've built that you're proud of.
Apply: https://www.structural.com/careers/job-board