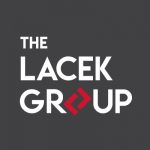 Website thelacekgroup The Lacek Group
We build, design and manage world-class loyalty programs.
Who we are:
The Lacek Group is an enthusiastic and supportive collection of brilliant, passionate, intellectually curious and surprisingly nice people who work on the leading edge of customer engagement, building longer-lasting, more profitable customer relationships. We are a collection of client-focused teams who listen, collaborate and celebrate together. We treat each other with kindness and respect, so it should not surprise you to learn that many of our people have been here for 10 years or more. We are a specialist brand company of Ogilvy, one of the most creative and effective agencies in the world.
What we need:
We are currently seeking an Analyst to join our Data Intelligence team and provide marketing analysis to help solve complex business problems. Your key responsibilities will include: measurement and reporting, testing methodologies, segmentation strategy, and generating insights.
What you'll do:
Develop and leverage a deep understanding of the client's customer data
Perform extensive customer profiling and data mining using analytical tools to extract actionable information and provide key business insights and findings from customer data
Measure campaigns and analyze customer data for client, account, and strategy teams
Create presentations with results for technical and non-technical audiences
Support peers with code peer reviews and queries to audit campaigns and/or analysis
Work with Account Services, Business Analysts, Quality Assurance, Application Development and Creative teams to provide a diverse set of data services
Manage multiple projects and deliverables
Campaign build and code development
What you'll bring:
Bachelor's Degree in relevant field of study required, plus 2+ years of relevant experience; OR Master's degree in relevant field of study
SQL experience
Soft skills necessary to succeed: open to feedback, open to change, self-improvement
Competencies you'll demonstrate:
Adaptability
Agency Citizenship
Applied Learning
Collaboration
Continuous Improvement (Campaign Operations-focused roles)
Initiating Action
Innovation (Analytics-focused roles)
Managing Work (includes Time Management)
Quality Orientation
Technical / Professional Skills
You'll love working at The Lacek Group – smart people, great environment, engaging culture, comprehensive benefits and fantastic growth opportunities.  Your confidential inquiry is encouraged.
The Lacek Group
900 2nd Avenue South, Suite 1800
Minneapolis, MN  55402
The Lacek Group is an Equal Opportunity Employer
Please apply by visiting https://www.lacek.com/careers.