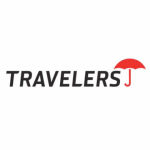 Website TRV_Careers The Travelers Companies Inc.
It's Better Under the Umbrella
We'll see you at MinneFair: Careers in Data Day on October 11th! 
Company Information
Solid reputation, passionate people and endless opportunities. That's Travelers. Our superior financial strength and consistent record of strong operating returns mean security for our customers – and opportunities for our employees. You will find Travelers to be full of energy and a workplace in which you truly can make a difference.
Job Summary
Business Intelligence utilizes Travelers largest competitive edge – its data, in drawing meaningful business insights to enhance our business results. This community works within traditional areas of Business Intelligence in addition to emerging capabilities within artificial intelligence, big data, and social media/consumer/text analytics. Our interns work with key stakeholders in our business to identify challenges and create actionable solutions using a blend of business and technical skills. Be prepared to work with relational databases, reporting systems, discovery tools, or pilot new proofs of concept.
Your internship could be placed in information delivery, data engineering, business analysis, data management or many other evolving areas of Business Intelligence to help us build a talent pipeline for our 3 year full-time development program.
There are multiple paid intern positions within various areas of Business Intelligence in Hartford, CT or St. Paul, Minnesota.
Primary Job Duties & Responsibilities
Business Analysis
Aids in eliciting, analyzing, specifying, communicating and validating Business Intelligence requirements processes
Facilitates user groups, documentation of requirements and business process flows.
Supports the ongoing rationalization of business intelligence assets to ensure they are providing utmost value for business outcomes.
Data Management
Participates in the data governance and metadata processes by aiding in the preparation of artifacts for review and submission (i.e. researching, preparing simple submissions, and data quality metrics.)
Gains an understanding of overall data models, data relationships, mapping lineage and business rules and participates in the creation of data models (e.g. entity design and population).
Learns and adheres to all data management practices and governance
Information Delivery
Works with delivery team to design the delivery strategy that fulfills the business requirements
Learn how to develop automate, compile, and prepare reports, dashboards, cubes, etc:

Collection of data
Integration of that data
Development (prototyping and production build)

Learns how to complete root cause analysis and facilitates some quality assurance facets of projects.
Learns how to identify and inform data management of new sources and attributes for their governance.
Artificial Intelligence
Many of your projects could contain:

Text Analytics
Image Recognition
Machine Learning
Deep Learning
Speech Recognition
Virtual Assistants
We offer:
Challenging professional work experience in the insurance industry
Robust summer training curriculum fulfilling a variety of training competencies
Formal mentor & peer advisor program
Business overviews and career development workshops
Exposure to Travelers Intern activities
Interaction with all levels of management
Competitive hourly rate
401K
Subsidized apartments are available for students who live beyond a commutable distance. Positions start late early June for 10-12 weeks.
Education, Work Experience & Knowledge
Business Intelligence Internship qualifications:
Cumulative GPA of 3.0 or higher
Math, Economics, Finance, IT, Computer Science MIS/BIS, or Data related majors preferred
Working knowledge of Microsoft Office products (Excel & Access)
SQL experience a plus
Experience with dashboarding, scorecard, or reporting tools a plus
Extra-curricular involvement in campus or community activities
Self-motivated and demonstrated leadership experience/skill
Strong written and oral communication skills
Related internship/work experience helpful
Applicants must be legally authorized to work in the United States without need for future sponsorship
Equal Employment Opportunity Statement
Travelers is an equal opportunity employer.