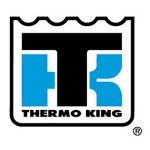 Thermo King is hiring a Data Platform Leader in Minneapolis, MN! The Data Platform Leader leads the data delivery team responsible for building and supporting data pipelines, platforms, and data products.  This role is integral to our telematics product offering and will partner closely with customers, product management, engineering, data science, and information technology teams to drive our data strategy and create data assets.  The Data Platform Leader will leverage their strong technical background, passion for data, and leadership skills to guide and inspire our global team to enhance our data-driven product offerings.  This position is eligible for a Hybrid work schedule (3 or more days onsite a week) and will be based out of our Minneapolis, MN location.
Responsibilities
Collaborate closely with product management, customers, engineering, data science, and information technology teams to understand and fulfill data requirements.
Contribute to the overall data strategy of the organization, in alignment with the company's objectives.
Proactively identify areas for improvement in the data architecture and processes to increase efficiency and effectiveness.
Understand customer needs and business objectives to design and implement effective data solutions.
Champion the adoption of Agile, Lean, and DevOps principles within the data platform team, promoting continuous improvement, incremental delivery, and a culture of shared responsibility.
Oversee data pipelines and platforms' design, development, and maintenance.
Maintain awareness of the latest developments in data technology and industry trends, incorporating new technologies as appropriate.
Lead and manage the data platform team, providing mentorship and guidance as required.
Translate business requirements and customer needs into effective, scalable data solutions.
Implement data governance and quality control procedures to ensure data integrity and security.
Ensure the scalability and performance of the data platforms and pipelines.
Qualifications
Bachelor's degree in Management Information Systems, Computer Science, Engineering (electrical, mechanical preferred), or related field
10+ years working in Information Technology
5+ years working in Data Analytics, with demonstrated expertise in data platform management
Expertise in managing large datasets and building data pipelines
Exceptional communication skills, with the ability to translate technical information into understandable terms for non-technical stakeholders
Ability to lead and manage Agile/Scrum teams and projects
Strong leadership skills, with the ability to guide and mentor a team
Solid understanding of data architecture and infrastructure for data warehousing and ETL processing
Proficiency with data visualization tools and business intelligence software such as Tableau and Alteryx
Exceptional analytical and problem-solving abilities, coupled with a passion for data-driven decision-making
Strong understanding of data architecture and infrastructure, including data warehousing and ETL processes
Experience with DevOps tools and techniques (Ex: CI/CD, GitHub, Terraform, etc.)
Experience with cloud technologies such as AWS, GCP, or Azure
Understanding of telematics systems and related data needs preferred
Annual Base Pay Range:  $138,750 – 183,750/ year
Additional Compensation: Total compensation for this role also will include an incentive plan.
Disclaimer: This "range" could be a result of seniority, merit, geographic location where the work is performed, education, experience, travel requirements for the job, or because of a system the employer uses to measure earnings by quantity or quality of production (so, for example, positions that may not have traditional salary ranges).
*Benefits vary by region, business alignment, union involvement and employee status.
What's in it for you
Benefits kick in on day one!
6% 401K match, additional 2% core contribution = 8% overall match
3 weeks of vacation, plus site paid holidays
We offer competitive compensation and comprehensive benefits and programs. We are an equal opportunity employer; all qualified applicants will receive consideration for employment without regard to race, color, religion, sex, sexual orientation, gender identity, national origin, pregnancy, age, marital status, disability, status as a protected veteran, or any legally protected status.
How to apply:
https://careers.tranetechnologies.com/global/en/job/2305141/Data-Platform-Manager