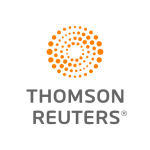 Website Thomson Reuters
The Sr Marketing Analyst will be leading in-depth analytics projects focused on marketing campaign performance across customer segments and product lines.  Daily responsibilities will include data blending & transformation, reporting, ad hoc analyses, and forecasting to support strategic & tactical business decisions.  The ideal candidate will be both technically deep and able to partner & communicate across the organization.
Job Description
Responsible for delivery of an accurate marketing effectiveness picture across all segments & campaigns with past, real-time, and future-looking lenses.
Key Deliverables
Campaign performance reporting and projections/target setting.
Analysis of overall marketing funnel, from marketing qualified lead to closed sale, to deliver marketing sales goal.
Regular business review presentations that provide performance, insights, and recommendations.
Innovation projects to build efficiency, improve accuracy, and expand capabilities of the Legal Marketing Performance team.
Accountabilities
Partner with campaign planning and demand gen teams to develop meaningful, actionable, data-based insights and provide recommendations to inform and improve the marketing strategy.
Maximize segmentation through enhanced data and modeling in partnership with enterprise data teams.
Partner with digital analytics team to provide full customer journey metrics.
Work with agile campaign planning teams to determine program key performance indicators and objectives.
Evaluate impact of marketing programs through use of test design and analysis of programs and target audiences; with the goal of program optimization.
Skills & Experience
Ability to use data to derive insights and recommend action.
Experience with identifying KPI's and measuring marketing campaigns, B2B, CRM, demand gen funnel, media channel performance, etc.
Experience with data visualization, data blending, and reporting automation with products such as Adobe Marketing Cloud, Eloqua, Salesforce, Alteryx, Tableau, Power BI, PowerObjects, SQL, R, Python, Excel.
Understanding of statistical techniques (e.g. regression models, time series models, factor analysis and clustering) a plus Strong collaboration, teamwork and relationship building skills across multiple levels and functions in the organization.
3+ years marketing performance analytics experience
Education: Bachelor in Analytics, Data Science, Statistics, Mathematics, Economics, or other quantitative field; Masters preferred.