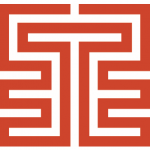 Website Trystar
Description:
The Business Analyst will serve as a resource to streamline processes by creating and maintaining dashboards, configurators, data queries and reports in Trytar's ERP system and other associated systems. The scope of projects completed in this role will vary from ad hoc reports to large scale implementations. In addition to these projects, this role will be leveraged to provide solutions to daily issues that arise with Epicor and other associate systems. This position will be a part of a business transformation team which is working towards systematically applying Lean methods to all end to end processes, ultimately driving better business results. This position reports to the Director of Continuous Improvement.
AS TRYSTAR'S BUSINESS ANALYST YOU WILL:
Responsible for providing daily support for usage and enhancement projects related to Trystar's operating system (Epicor).
Create ERP dashboards which enhance operating system functionality for users.
Develop and execute database queries and conduct analysis.
Create Epicor reports for Operations, Sales, and Finance departments that meet their business needs.
Maintain knowledge of current and available capabilities of ERP applications and troubleshoot Integration issues between Epicor ERP and other applications.
Participate in system integration testing and user acceptance testing with the business users to ensure a high-quality delivery of new functionality and upgrades.
Understand how data analysis and information can solve business problems and provide opportunities for process improvement.
Design, build, deploy, and maintain Microsoft Power BI reports and dashboards.
Identify potential process improvement projects and execute on areas of opportunities to support plants and product groups in achieving their financial goals.
Qualifications:
Bachelors in Computer Science, Business Analytics, Engineering, or relevant field
Highly motivated, passionate, and exceptional written and verbal communications skills
Analytical mind with problem-solving aptitude
Prior working experience working with an ERP system
Familiarity with BI technologies
Ability to create database queries to provide information when standard reports are not available
Ability to collaborate effectively, take initiative and work as part of a Lean team
Proven abilities to take initiatives and be innovative