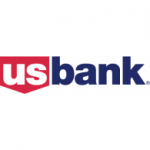 U.S. Bank
U.S. Bank is seeking a motivated Senior Process Automation Analyst responsible for the installation, configuration and maintenance of the environment along with maintaining the automation (routines/programs) solutions as the necessary. Solutions will include defining, designing, developing, implementing, and maintaining automations, in a professional consultative project delivery environment.
Responsibilities / Duties
-Partner with internal and external stakeholders to identify automation opportunities by analyzing processes and assessing feasibility for automation
-Participate in various types of interviews, meetings or workshops to define, design and configure automation solutions
-Install, configure, and maintain the automation environment along with creating and maintaining related solution documentation
-Problem-solve issues that arise in day-to-day running of automation processes and provide timely responses and solutions as required
-Support the Advanced Process Automation Lead throughout the project and automation lifecycles
-Communicate any identified and potential risks and issues to Advanced Process Automation Lead accordingly and provide actionable inputs to mitigate
-May supervise, guide and directs the activities of junior staff as needed
-Successful applicants will exemplify US Bank's ethical principles of uncompromising integrity, respect for others, accountability for decisions and actions, and good citizenship.
Basic Qualifications
-Bachelors and/or Advanced Degree in Computer Science or Engineering or equivalent work experience
-At least 6 years experience with activities, tasks, practices and deliverables for assessing and documenting business opportunities, benefits, risks, and success factors of potential applications.
-Bachelors and/or Advanced Degree in Computer Science or Engineering
-2 – 4 Years of programmer and/or analyst experience with supply chain/finance/administrative business processes, systems and applications of varying scope and complexity
-2+ Years of hands-on experience in developing macros or automation tools
-Experience with systems development life cycle and structured programming methods (both traditional and agile), including requirements definition, solution design, program development, testing, documentation, training, deployment, operations, support and maintenance
-Track record of meeting and/or exceeding established client, project and performance goals
-Track record of working on projects to success within established timelines and budgets
-Exposure to performance measurement and continuous improvement (Lean / Six-Sigma)
-Ability to work independently, or in groups, as the lead participant
-Ability to work well with business analysts, programmers, vendors and end users in cross functional teams
-Ability to take on complex assignments as the lead, and assume increasingly greater leadership roles/responsibilities
-Experience working with third-party service providers is a plus
-Willingness to travel to service provider location(s) located in offshore geographies
Critical Skills/Knowledge
-Strong problem solving and troubleshooting skills
-An understanding of workflow based logic; ability to both understand a business process from a workflow diagram or procedural documentation
-Excellent interpersonal communications skills; able to effectively communicate and build relationships with end users, peers, management and third parties
-Ability to prioritize, schedule and complete development and testing required for multiple applications with overlapping schedules
-Excellent facilitation skills working with both internal and external parties
-Strong verbal and written communications skills
-Self-starter, comfortable working in a busy and dynamic environment with competing priorities
-Knows how to prioritize requests effectively and efficiently and work with a sense of urgency
-Projects an image of professionalism and enthusiasm
-Proactive, persistent and dependable
-Excellent time management skills
-Detail-oriented and thorough
-Creative and flexible