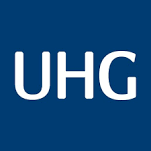 Website UnitedHealth Group
This position is responsible for supporting IAAS engagements through data analytic tools and processes. Responsible for working closely with audit teams to create data-driven objectives that help assess and identify potential risk. This includes identifying and integrating data sources, validating control totals, and developing and executing data analytic procedures to identify risk.
Specific responsibilities include but are not limited to:
Develop data-driven objectives to assess risks and controls.
Learn the systems and data-sources to retrieve and validate data.
Use analytic tools to script/program/visualize data and objectives.
Communicate results and recommendations to audit teams.
Leverage technology to modernization and automate for the department.
Manage and maintain Data Analytics platforms including being a custodian of Protected information.
Drive Data Analytics program to grow capabilities and maturity.