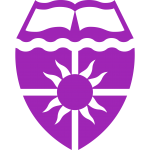 Website University of St. Thomas
All for the Common Good
OVERVIEW
The University of St. Thomas invites qualified candidates to apply for a Senior HR Analyst position within the Human Resources Department.
The Sr. HR Analyst will serve as a leader for the implementation of our HR technology roadmap – a 3 year plan to improve on the services, technologies and processes that serve our employees. Working closely with the HR Leadership team, this individual will help ensure our HR organization increases our digital aptitude and ownership. This is an opportunity to build the St. Thomas HR technology vision of the future.
The University of St. Thomas embraces diversity, inclusion, and equal opportunity for all. Our convictions of dignity, diversity and personal attention call us to embody and champion a diverse, equitable and inclusive environment.  The University is an Equal Employment Opportunity Employer (EEO).  All qualified applicants will receive consideration for employment without regard to race, sex, sexual orientation, gender identity, national origin, disability, or status as a protected veteran. We are committed to building a skilled team that represents a variety of backgrounds and perspectives. This commitment is consistent with our mission: Inspired by Catholic intellectual tradition, the University of St. Thomas educates students to be morally responsible leaders who think critically, act wisely, and work skillfully to advance the common good.  A successful candidate will possess a commitment to the ideals of this mission.
JOIN OUR COMMUNITY
The University of St. Thomas offers a competitive and comprehensive benefits program, which includes:
Up to 100% tuition remission for employees, spouses, and dependents upon eligibility
A generous Employer retirement contribution of 9.4% of annual salary upon eligibility
Medical, dental, and vision options
Employer-paid disability, life, and AD&D benefits
JOB SUMMARY
The Senior HR Analyst helps to ensure HR related systems support the accurate and efficient administration of the human capital management processes and strategies of St. Thomas. This position is the primary liaison between HR and ITS, working closely with IT colleagues to improve and maintain systems and provide ongoing user support.
ESSENTIAL FUNCTIONS
HR and ITS Team collaboration and integration
Partners with ITS in the planning and execution of human resources system projects, business requirements, business processes and workflows, system configuration and changes, controls, and security
Collaborates with HR leadership team to determine the short- and long-term system objectives
Works with ITS and HR teams to assesses current system and utilization; identifies and recommends improvements such as training, customization, and enhancements to maximize value and efficiency of HR systems
Provides HR functional expertise to ITS for all core HR technology systems work, including new implementations and integrations
Technology, project and reporting management
Owns vendor relationships and configuration of HR SaaS solutions
Conduct needs analyses and lead any SaaS selection processes, partnering with HR colleagues to determine needs for new, enhanced or replacement technology.
Act as the HR functional project leader for a number of HR technology related projects
Partner with the St. Thomas Institutional Data, Analytics and Reporting team to meet the data needs of the division and the university. Assists HR Staff and system users in the optimal use of HR systems and reporting functions.
Analyzes end-to-end work processes (recruiting and onboarding through termination) with an eye on efficiency, quality and data-driven decision making
HR functional systems expert
Serve as the HR functional expert for our core HR solution (Banner), Applicant Tracking System (ICIMS) and other HR systems
Manage testing of upgrades and new functionality.
Troubleshoot technical issues, submitting tickets with vendors, researching knowledge bases for information, and working directly with vendors to resolve issues
Develop and maintain HRIS workflow processes and facilitate the development of online forms
Maintains knowledge of trends and developments in HRIS providers, vendors, and technology.
In partnership with our HR Service Delivery leader, develop and maintain our HR ticketing system and workflow
Update our HR Intranet page as needed
QUALIFICATIONS
Minimum Qualifications
Bachelor's degree in human resources, computer science, or related field
5+ years advanced HR business systems and process experience
Experience working with ERP HR systems like SAP, Oracle, People Soft, or Banner, including implementing, testing and reporting
Experience with the configuration and implementation of SaaS solutions
Familiarity with HR policies and procedures to ensure HRIS meets organizational needs and goals
Fully vaccinated for COVID-19 or eligible for legally required exemption such as a medical or religious reason
Preferred Qualifications
Master's degree in HR related field
HOW TO APPLY
All interested candidates must apply online at https://www.stthomas.edu/jobs/. Follow the instructions to complete an online application which includes creating or updating an applicant profile, uploading a resume, and completing a job specific application.
In light of its commitment to create and maintain a safe learning and working environment, employment with the University of St. Thomas requires consent and successful completion of a background screening.
Official job posting is available at www.stthomas.edu/jobs.