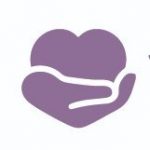 Website WelbeHealth
Integrated HealthCare (PACE Provider)
At WelbeHealth, we make the impossible, possible for underserved seniors.  We do this through utilizing and developing cutting-edge healthcare and well-being service products especially for seniors and their families.  Now is your chance to join our talented team that delivers unparalleled creative healthcare, insurance, social support and more to seniors.   We create senior well-being through our courage to love, pioneering spirit and shared intention.  These values permeate everything we do.  At WelbeHealth, you'll help inspire that magic by enabling our teams to push the limits of healthcare and well-being experiences and create the never-before-seen!
The Business Information Development Lead is a hands-on, senior level data and information development heavy role, with a requirement for substantial experience developing and leading the development of creation of business information (data marts) from raw, operational data. The role will closely collaborate with IT and be responsible for architecting and developing processes that'll convert raw operational data into organized, logical structures and schemas that house usable, meaningful, business-ready information. Partnering with IT on creating the data architecture, this role's focus will be on business information architecture, specifically designing and developing the business information creation layer and business-facing semantic layers (domain-specific data marts) containing clinical and operational information points that the business can easily understand and readily use. The role will lead the development of and will be responsible for development and enhancement of all processes that marry data across disparate systems, platforms, files, in addition to reconciliation, cleansing and integrity rules to create business information out of raw operational data.
The Business Information Development Lead needs to be extremely adept at understanding business needs for information and analytics, understand the business and clinical logic that needs to be applied to operational data to derive business information attributes, and be able to lead all aspects of end-to-end development of data marts and single source of truth repositories. The Business Information Development Lead will play a critical role in the design and development of a single source of truth data platform for WelbeHealth's data and information.
What You'll Do:
Leading major strategic initiatives around information development and management, guiding mid-level information developers on how to best develop data acquisition, load, transformation and exchange processes to efficiently transform raw data into information
Lead the design and development of schemas, tables and views that'll store processed information
Lead the end-to-end development and operations of a single source of truth repository for the company's clinical and operational data
Serve as the subject matter expert for business rules and logic (clinical and non-clinical) to convert data into information
Communicate effectively to business users, stakeholders and leaders on how business and clinical logic is applied to back-end data, constraints with data and solving certain data problems, and how operational activities create data
Resolve data quality, integrity and accuracy issues
Participate in and lead aspects of the build-out and maintenance of an enterprise data catalog and dictionary
Lead with influence, without ego and exhibit a collaborative spirit, with an unyielding motivation to do what's best for the organization
Your Qualifications:
Bachelor's Degree required.
Master's Degree preferred.
Minimum of 7 years' experience in data and information management and development, with a focus on converting operational data into actionable, insightful information
Minimum 5 years' experience with business information architecture, data governance, data cataloging and dictionaries and data integrity and data cleansing architecture
Minimum of five years' experience in the healthcare industry.
Excellent organizational and communication skills with leaders, stakeholders and users.
Three years' supervisory experience with demonstrated ability to mentor and develop information development (data marts, business views, single source of truth repositories) team members.
Minimum 4 years' experience with data modeling, information architecture, data mart/data warehouse design, logical modeling etc.
Minimum 5 years' experience with SQL, ETL tools (e.g. SSIS, Informatica etc.), data warehousing and data mart development
Experience working with cloud-based data technologies (e.g. Azure Synapse, Data Factory etc.) and data virtualization tools (such as Denodo) is a plus
Experience guiding developers on information architecture and design problems, and being acutely hands-on, but also be able to lead all development and operational activities
Highly motivated, inspirational team member who can innovatively engage, support and remove barriers for the team to ensure the team consistently meet established goals.
Ability to work independently with minimal supervision.
Demonstrated ability to prioritize in a fast-paced environment.
Experience and competency working with people from diverse backgrounds and cultures.
Deep commitment to helping unlock the potential of our most vulnerable seniors.
COVID-19 Vaccination Policy
At WelbeHealth, our mission is to unlock the full potential of our vulnerable seniors. In this spirit, please note that we have a vaccination policy for all of our employees and proof of vaccination prior to employment is required.
Our Commitment to Diversity, Equity and Inclusion
At WelbeHealth, we embrace and cherish the diversity of our team members, and we're committed to building a culture of inclusion and belonging. We're proud to be an equal opportunity employer. People seeking employment at WelbeHealth are considered without regard to race, color, religion, sex, gender, gender identity, gender expression, sexual orientation, marital or veteran status, age, national origin, ancestry, citizenship, physical or mental disability, medical condition, genetic information or characteristics (or those of a family member), pregnancy or other status protected by applicable law.