'MinneBOS' Highlights Data Science and Emerging Tech in the Boston Community
August 23 analytics conference features 40+ speakers and a startup showcase session; more than 500 expected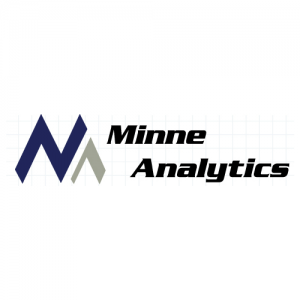 BOSTON — Registration is now open for "MinneBOS: A Field Guide to Data Science & Emerging Tech in the Boston Community," to be held August 23 at Boston University Questrom School of Business, the event's organizers have announced. This free, all-day conference is presented by MinneAnalytics, the nation's largest community-based analytics organization.
MinneBOS is a premier, multi-track event featuring sessions on the latest tools, technology, and case studies in data analytics, including Artificial Intelligence, Machine Learning, Deep Learning, Natural Language Processing, Data Visualization, and much more. The lineup of more than 40 speakers includes Francesca Dominici, PhD, Co-Director of the Harvard Data Science Initiative; Seth Earley, MBA, Founder and CEO of Earley Information Science; and Lily Lavitas, PhD, Data Scientist at Amazon.
As with previous MinneAnalytics events, MinneBOS invites data and tech-related startups to pitch their ideas during a startup showcase session. Investors interested in the latest big ideas are encouraged to register and can also request to attend the private VIP reception the evening before by contacting boston@minneanalytics.org.
This event is for anyone interested in advancing the big data and analytics community in Boston and passionate about engagement with their peers. Technology media representatives are also welcome. More information and registration can be found at minneanalytics.org/boston.
About MinneAnalytics
MinneAnalytics is a nonprofit organization dedicated to serving the data science and analytics community in Minnesota, the Upper Midwest, and beyond by providing accessible, authentic, and engaging events. The organization facilitates the sharing of knowledge and ideas among analytics professionals across business, technology, and decision science through several industry-specific events and conferences each year. In addition, MinneAnalytics hosts student analytics challenges and analytics leader forums, and provides scholarships to students.MinneAnalytics events are free to attendees due to the generous support of many sponsors. The community has grown to include more than 13,000 members, with job titles ranging from CEO and CTO to data scientist and quantitative analyst. The variety of organizations ranges from the Fortune 500, to startups, academia, and the curious. Learn more
# # #
Media contact:
Jackson Atkins
Communications Manager
Email: jackson@minneanalytics.org
Phone: 952-237-1544