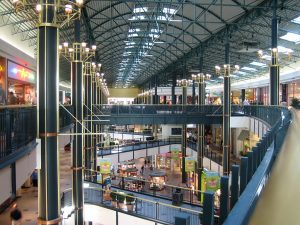 How Mall of America and the Carlson Analytics Lab Mined WiFi Data for Business Value
by Lee Thomas
The shopping mall once occupied pride of place in the retail business and served as a cultural touchstone for a generation (or two) of American teens. The advent and swift acceptance of online shopping undoubtedly had an impact on that perception over the last two decades. Nonetheless, twenty-first century shoppers continue to flock to malls across the country every day. So rather than surrender to the online tide, mall operators are finding new ways to make brick-and-mortar retail a winning proposition. Minnesota's own Mall of America is a case in point, one that combines analytics and a novel data set to understand shopping behaviors at the country's biggest mall.
Mall of America attracts 42 million visitors a year, including 3 to 5 million international visitors from Canada, Latin America, Europe, Japan, Korea and elsewhere. A big part of MOA's strategy is to offer a mix of shopping and entertainment options that make it a unique destination unlike the typical mall. In addition to the amusement park, exclusive stores and celebrity appearances, MOA offers a number of services to enhance the guest experience. Examples include valet parking and a full calendar of special events. In late 2015, Mall of America added free WiFi access to the list of amenities.
Whether at a coffee shop, in a hotel or at a baseball stadium, free WiFi access has become a common feature in all kinds of public spaces and places of business. With that traffic comes a burgeoning supply of data generated by the people who pass through, shop at and interact with those businesses. What can be learned from that data that might be of value to both business and consumer?
"I thought, 'I can't have this data and not do anything with it,'" recalls Smrcka. "The value of the data helped marketing and operations sell the idea to leadership."
Given Mall of America's size (5.6 million square feet), design (multiple levels and atriums) and age (built in 1992), installing reliable WiFi throughout the property required a hefty investment. Advertising or sponsorship could certainly have provided revenue on the back end; however, MOA executives were reluctant to pursue that approach. Instead, they committed to providing WiFi as a free amenity to guests and looked elsewhere for a return on the investment.
"We realized it would be difficult to monetize WiFi and prove ROI," says Janette Smrcka, information technology director for MOA. "At the same time, guests were expecting it to be there—like they expect a water fountain to be there."
Smrcka and her colleagues found an answer in the data generated from the opt-in service. That data represented an all-new source of insights about mall guests.
"I thought, 'I can't have this data and not do anything with it,'" recalls Smrcka. "The value of the data helped marketing and operations sell the idea to leadership."
Shortly after the WiFi implementation, MOA partnered with the Carlson Analytics Lab at the University of Minnesota's Carlson School of Management. A team of students in the MS in Business Analytics (MSBA) program spent a semester analyzing the non-identifiable data for insight into foot traffic patterns, dwell times in particular locations, and the impact of events on visitor counts.
The analytics work the students did helped jump start MOA's understanding of the data and its potential. Mapping the WiFi data to the mall's physical structure, the students were able to identify clusters of shoppers based on movement through the facility. The concept—not unlike online clickstream analytics—provided a behavior-based way to look at customer segments. The students also presented their client with insights into activity at different entrance and exit points, how promotions impact cross-selling and even shopper affinities for certain retail brands.
Richard Archer was the student team leader for the project. "Understanding and analysis of this sort of data is just getting started world-wide," says Archer. "Being on the forefront of it was a big challenge, and an exciting opportunity."
Archer has since graduated from the MSBA program at the Carlson School and joined Cognizant Technology Solutions as a data scientist. Archer will co-present this work with Smrcka, the project sponsor and client, at the MinneAnalytics FARCON event, Aug. 24, at the Carlson School of Management.
The student project was completed in May, but according to Smrcka, MOA is just getting started. "This opened our eyes," she says, referring to the way mall executives value and use analytics. Marketing is certainly on the table as an area to explore. In addition, Smrcka is quick to list other opportunities, from improving way-finding and digital signage to combating "show-rooming," and proactively repositioning janitorial and security resources.
"We have a list of action items in the queue based on what we've learned so far," says Smrcka.
---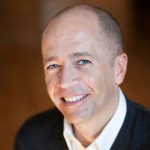 Lee Thomas is an Associate Director and Instructor at University of Minnesota's Carlson School of Management. He will be speaking at FARCON: Financial and Retail Conference on Analytics on Aug. 24.
---