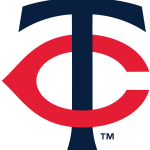 Minnesota Twins LCC
The Minnesota Twins Baseball Club is looking to add an Analytics Engineer to the Core Research Group within the Baseball Research Department. The Baseball Research department enables the organization to leverage data, analytics, and classical research techniques to identify and develop players who will contribute to the long term on-field success of the Minnesota Twins. Within Baseball Research there are subgroups focused on collaboration with specific domains of baseball operations (Player Development, Scouting, and Sports Science). In conjunction with these subgroups, the Core Research group is focused on systematic use cases of all manner of baseball data by creating production-scale features and machine learning models to describe and project player performance.
Essential Duties and Responsibilities:
Reasonable accommodations may be made to enable individuals with disabilities to perform the essential functions.
Create and monitor pipelines that manage the deployment of Core Research analytical products.
Develop feature engineering, quality testing, and monitoring frameworks for new data sources and problem domains.
Collaborate with Baseball Systems to ensure that infrastructure and data needs of the analytics group are anticipated in new technology solutions.
Review code written by Core Research analysts and ensure that it meets production guidelines.
Identify opportunities to improve performance of data pipelines or model deployments.
Engineer build/deploy pipelines to automate the production chain for features and models.
Monitor pipelines for failures and work with colleague engineers and analysts to resolve them.
Keep abreast of trends and opportunities to leverage new infrastructure and engineer technologies to make the lives of analysts and engineers in the core research group easier.
Knowledge, Skills, and Abilities:
1 – 4 years of experience in analytics engineering, dev ops, ml ops, or similar fields
Practical experience developing pipelines for analytics solutions, potentially including data ingestion, feature engineering, quality assessment, model application, and/or error handling.
Practical experience with database queries (SQL) and light database administrative tasks.
Practical experience with modern data lake formats (json, avro, parquet, etc.) and storage API's (s3, azure, gcs, etc.).
Familiarity with Machine Learning concepts and model families.
Familiarity with orchestration paradigms like DAG and pub/sub.
Comfort working with system commands and the CLI in Linux and Windows.
Experience with virtualization/orchestration of compute resources (Docker, Kubernetes, etc.).
CI/CD pipelines (travis CI, github actions, gitlab runners, etc.).
For the duties and experiences listed above- we expect the chosen candidate will fulfill some, not all. Candidates with different levels of fulfillment will still be just as strongly considered.
All applicants for employment with the Minnesota Twins are required to be fully vaccinated against COVID-19 prior to commencing employment. Applicants who receive a conditional offer of employment will be required to produce proof of fully-vaccinated status prior to their first day of employment. If you have any questions regarding this requirement, your vaccination status or reasonable accommodation requests, please contact HR.