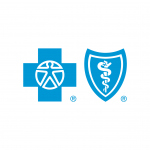 Website Blue Cross and Blue Shield of Minnesota
About Blue Cross
Blue Cross and Blue Shield of Minnesota is one of the most recognized and trusted health care brands in the world with 2.9 million members. We're committed to reinventing health care to improve health for our members and the community. We hope you'll join us. Please note that effective 11/23/2021, all associates must be fully vaccinated for COVID19 unless legally entitled to a reasonable accommodation related to religious or medical exemptions.
How Is This Role Important to Our Work?
Reporting to the Head of Enterprise Data and Analytics, this Sr Director level will leverage a best practice approach in use of the platform capabilities to integrate systems, master data sets, and work in partnership with business partners  in provision of healthcare data and analysis output. The Enterprise Data team develops techniques, platforms, systems, and services to ensure the data asset development and services are efficient, high quality, rich, and easy to use. Some example areas in this group are meta data, reference data, data quality platform, and data monitoring platform.
A Day in the Life:
Direct and execute data architecture roadmaps on current and future data systems such as Teradata, AWS, and hybrid environments.
Build, grow, and lead the DaaS Management development group to develop end to end technical solutions while fostering innovation, leveraging new technologies, and strong customer centered service mindset.
Develop strategies and roadmaps to meet business objectives with existing or emerging technologies in your area. Responsible for the overall development life cycle of the products and services in the DaaS Management area.
Create and maintain data integration and connector pipelines. Proactively manage and monitor data integration/orchestration flows, and scheduled tasks. Create and maintain templates and best practice integration and connector examples that will be re-used by users of the data platform. Create and maintain APIs for sharing datasets.
Develop, design and manage Extract, Transform and Load (ETL) routines.
Work in an Agile manner:
Hands on experience following agile and test-driven development. Implemented modern engineering, DevOps and CI/CD programs, best practices and disciplines for clients.
Experience with a wide range of protocols and data transfer methods e.g., batch, real-time, near real-time – REST, SOAP, Web Services.
Investigate new big data tools and technologies for their potential application to common use cases; establishing best practices, developing design patterns, and writing documentation to disseminate new capabilities to a broad technical audience; working with platform engineers and product managers to specify and deliver new major technology features.
Ensure that application big data solutions adhere to best practices and enterprise standards for scalability, availability, efficiency, data life-cycle management, information security, fault tolerance, and disaster recovery. Instill best practices for software development.
Drive for engineering excellence including automation, quality, efficiency, and productivity. Provide technical guidance to the team including architecture, design, and code reviews. Project task prioritization, planning of projects and features, stakeholder management and tracking of external commitments.
Operational Excellence:
Monitor and operation of production services including understanding user experience and ensuring happy customers through partnering with your product support team.
Manage the department including interviewing and hiring employees following required EEO and Affirmative Action guidelines and ensures employees receive the proper training.
Nice to Have:
Required Skills and Experiences:
Accepting this director level position at BCBSMN requires signing an Employee Confidentiality, Intellectual Property Assignment and Restrictive Covenants Agreement as a condition of employment.
8+ years of related professional experience, with 3+ years of management experience. All relevant experience including work, education, transferable skills, and military experience will be considered.
Experience demonstrating strong leadership, self-motivation, accountability, and team player.
Hands on software development experience.
Technical background in data with deep understanding of issues in multiple areas such as data management, data analysis, query processing, distributed processing, high availability, data mining, machine learning and operational excellence of production systems.
Proven experience managing the software development of highly available enterprise level applications and platforms utilizing technologies such as Java, Spring, JavaScript, HTTP, JSON, Rest, XML, relational databases, big data, Hadoop, etc.
Proven experience in implementing on-premise data solutions in cloud environments as well as leveraging agile framework.
Capital and operating expense budgeting and forecasting experience highly desired
Vendor management experience highly desired given the depth and breadth of coordination to deliver timely and actionable data
Strong at identifying problems, solving complex problems with simple solutions. Think strategically. See patterns and relationships in information and events; clarify and simplify complex information; anticipate trends and possibilities that may lead to new business opportunities; consistently think and act ahead of the curve; anticipate and effectively respond with urgency to immediate opportunities; executes plans vigorously and with flexibility; operate proactively; identify and address long-term opportunities.
Ability to represent technical and business issues and solutions to multiple levels internally and externally to support organizational plans.
Ability to work in a complex organization to determine business and customer needs, providing the best solution to meet those needs.
Ability to handle multiple competing priorities in a fast-paced environment.
Personal characteristics include a natural intellectual curiosity, thrives in fast-paced environments, natural ability to form partnerships and collaborates well across a diverse work group.
Excellent oral, written and presentation skills. In particular, a demonstrated ability to effectively communicate technical and business issues and solutions to multiple organizational levels internally and externally.
Experience in data Platform as a Service (PaaS) and Data as a Service (DaaS) is strongly preferred.
Role Designation:
Teleworker
Role designation definition: Teleworking is working full time remote. Hybrid is a combination of working onsite and remotely.  Onsite is full-time onsite.
Make a difference
Blue Cross is an Equal Opportunity and Affirmative Action employer that values diversity. All qualified applicants will receive consideration for employment without regard to, and will not be discriminated against based on race, color, creed, religion, sex, national origin, genetic information, marital status, status with regard to public assistance, disability, age, veteran status, sexual orientation, gender identity, gender expression, or any other legally protected characteristic.
Reasonable Accommodation for Job Seekers with a Disability: If you require reasonable accommodation in completing this application, interviewing, completing any pre-employment testing, or otherwise participating in the employee selection process, please direct your inquiries to talent.acquisition@bluecrossmn.com.
All roles require a high school diploma (or equivalency) and legal authorization to work in the U.S.
Blue Cross® and Blue Shield® of Minnesota and Blue Plus® are nonprofit independent licensees of the Blue Cross and Blue Shield Association.
To apply for this job please visit bit.ly.